Friday BusinessBall: The $500 Shoe, and the Dystopian Society known as the New York Mets
Date: May 12, 2017
Michael Lovero (Twitter: @mlovero30)
This is the first of what is going to be a weekly series, every Friday on WSOU.net. This is, in short, an informal opinion series on my thoughts on anything business related in sports. "What is sports business?" you may ask. Think about the sponsorship deals, collective bargaining agreements, interesting marketing tactics, disciplinary or legal actions taken on players, partnerships, new stadiums, expansion teams relocation… the list goes on and on. Believe me, there are many topics. So with that being said, let's get down to business.
The crazy brainchild of Lavar Ball: ZO2 Prime
If you have turned on any major sports media outlet, chances are you have heard of the name Lavar Ball. And if you have watched these stations enough, you have probably gotten to know him a bit. And if you continue to watch him, you have most likely gotten sick of him. Well, let this be the nail in the coffin; last week Lavar Ball and Big Baller Brand released the shoes that his talented point guard son Lonzo Ball will wear in the NBA next season. The talk is not about how they look, for the most part. The talk is about the price of the shoes.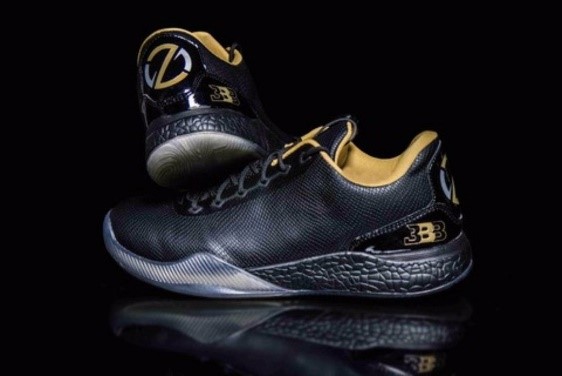 Now, the shoes do not look half-bad, I will admit. I think the black looks slick and the logo on the back of the shoe looks clean. But a pair of these will cost you $495. That's right: $495. Who in their right mind would but a pair of these? Especially if you are giving money to Lavar Ball! I've seen people on Twitter and Facebook joking around and saying that we will see these shoes in the likes of Targets and Payless Shoes stores, a similar fate of the Starbury's.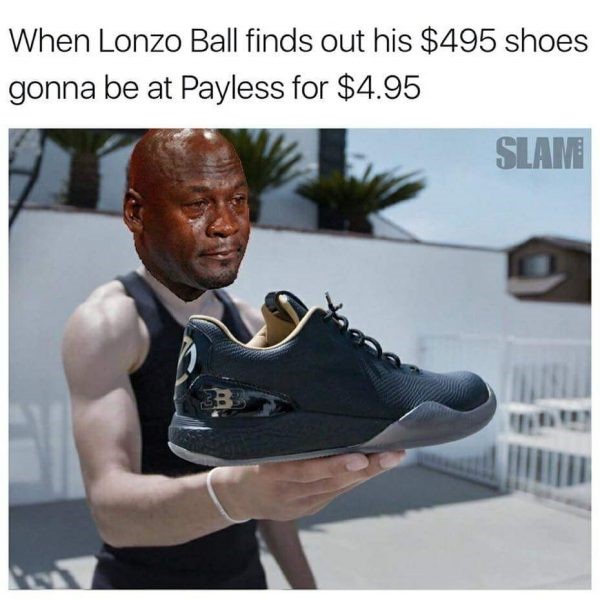 Unfortunately for the haters, Lavar is playing it smart. The entrepreneur is not mass-producing these shoes to be put in stores like Foot Locker or Finish Line. The shoes are only available online on the Big Baller Brand website (no way am I linking it for anyone). He is waiting to see the demand during the pre-order season, and then the shoes will be shipped by November 24 this year. Meaning, only a limit amount of these shoes will be made based on the number of people pre-ordering them, which is smart.
If Lavar were to mass-produce these sneakers not considering the demand, then the shoes would appear on the shelves of Target and Payless for $20. That allows him to put a high price tag on these shoes. Is the shoe actually worth $495? Probably not. To put this into perspective, you could buy two quality pairs of Jordan's for the price of one pair of ZO2 primes. But it is not as if he is losing money by leaving these sneakers on store shelves.
Overall, I do not mind this move at all. Sure, it was Lavar that kept Nike, Adidas, and Under Armour away from his son Lonzo, but he promised to make a shoe for his son. And he did. Just imagine if Lonzo does well in his NBA career, these shoes will be worth thousands of dollars. And Nike, Adidas, and Under Armour missed out on Lonzo. Another thing this could do is set the price tag of Lonzo to an extraordinary level with Nike, Adidas, and Under Armour. I do not expect him to wear Big Baller Brand his entire career, but if he does well under his rookie contract, Nike, Adidas, and Under Armour may regret not reaching out to him before the 2017 NBA Draft.
I do think it is a little rash to say that anyone who cannot afford these $495 shoes is not a "big baller," especially when the brand literally has zero market share. Big Baller Brand is not really a big baller in the basketball shoe industry. It will take a lot more shoes to catch up.
A Brave New World of the New York Mets
Where to start with the Mets? Between injuries, players not showing up to games, and risqué pranks, the team is like another poorly developed MTV reality show. Oh right, we almost forgot that this team is supposed to play baseball (too soon for Matt Harvey?).
It has been pretty stressful to follow the Mets with all these crazy antics and big egos taking over the team. Somehow, these have been some of the most successful years in the New York Mets franchise. However, it could be a little more contained, and that starts with ownership. They are the Wilpon's.
I have heard many times, "George Steinbrenner would never let the Mets get this way!" The truth is, they are probably right. While George Steinbrenner was around, he led the New York Yankees to generations of success and portraying an organization of class. He was much more hands on and controlling than Fred and Jeff Wilpon have been. The Wilpon's have been conservative on the matters that they have faced. They let their managers and general managers take control of almost all of the team affairs. Not saying Terry Collins and Sandy Alderson are not the right people to keep this team afloat. Collins and Alderson have said the right statements regarding anything that comes their way. But the owners have to help this team find a sense of direction, it is their asset.
The only issue that could come with this is if the Wilpon's become as too controlling as James Dolan, where it seems like any decision Dolan makes is the wrong decision. The fan feelings about the Wilpon's and Dolan are nearly the same from their respecting teams: Mets fans are tired of the Wilpon's and Knicks and Rangers fans are tired of Dolan. But I think it is time to put the foot down if the Wilpon's want to keep the Mets from spiraling down in disaster. It may not be expected, but it cannot hurt if it does not work.
Overtime
The Stanley Cup playoffs are going on, and the Washington Capitals were eliminated after a promising season. Alex Ovechkin will not win a Cup any time soon, and he may not win an Olympic gold medal with Russia next winter either. Gary Bettman and the NHL are using participation in the Olympic Games as leverage for the upcoming collective bargaining deal. We will see how this pans out.
Michael Lovero is a Marketing and Sports Management major in the Stillman School of Business at Seton Hall University and is an assistant sports director at WSOU.

Posted in: Sports