Former Seton Hall basketball player nominated for Newark Athletic Hall of Fame
Date: May 12, 2020
By: Mat Mlodzinski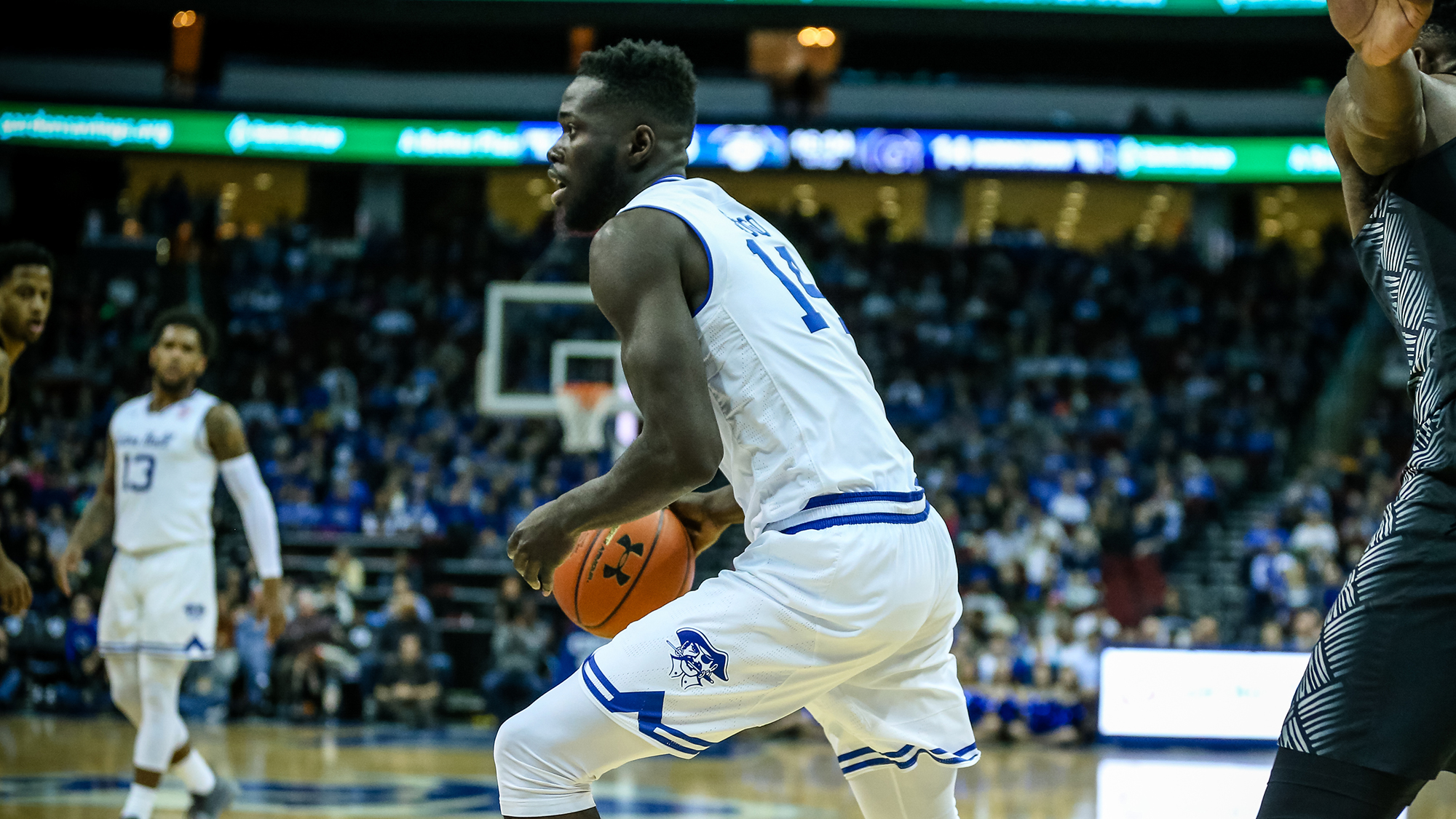 Seton Hall Athletics
Former Seton Hall basketball player, Ismael Sanogo, has recently been nominated for the Newark Hall of Fame. Sanogo, who played for the Pirates from 2014 to 2018, announced the honor via his Twitter page on April 17. The Newark Athletic Hall of Fame website currently says that inductions will be coming soon, with no set date.
Sanogo was a defensive stud during his four years in South Orange, N.J., averaging more rebounds per game than points. However, this hard work never went unnoticed, as Sanogo's work ethic helped him blossom from a bench player as a freshman, to a starter by his sophomore season.
Seton Hall assistant coach Grant Billmeier, who worked with Sanogo along with the other big men that don the Pirate jersey, was very adamant on this. "Everything Ish had he worked for," Billmeier said, "He was the heart and soul of our defense for many of those teams that were among the best teams in the Big East and the country."
Of course, Billmeier is referring to the Pirates who won the 2016 Big East Championship, as well as three NCAA Tournament bids from 2016-2018, a streak that still continues today, notably just behind perennial powerhouses in Virginia and Kentucky. Sanogo was a part of the recruiting class of 2014 at Seton Hall. A 247sports.com three-star rated recruit himself, this class included five-star Isaiah Whitehead, four-star Angel Delgado, and fellow three-stars Desi Rodriguez and Mike Nzei.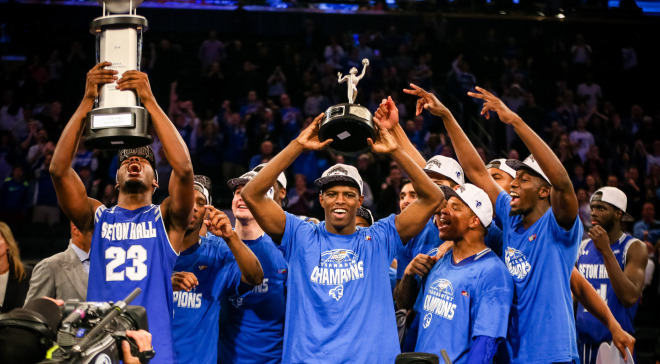 Seton Hall Athletics
Together, this class started an extremely upward trend in Pirate basketball, that has produced NBA players, Big East regular season and conference tournament championships, and most recently, an AP All-American in Myles Powell. In other words, Seton Hall's current success has its roots grounded in that 2014 recruiting class, and Sanogo was a big reason why they became so successful.
On his recruitment, Billmeir noted, "He was always very competitive and we wanted to find guys that were tough and gritty… and that's the one thing that really stuck out about Ish, was how competitive he was and it was all about winning to him."
And boy did he win. Over his four years competing at 'The Rock', Sanogo helped to compile an overall record of 75-48, better than most can say they left college with.
As mentioned before, there is no set date in if - or should I say when Sanogo will be inducted. In fact, leave alone his basketball talent and winning mentality for a second, and Sanogo is also just a great all-around guy. As Billmeier puts it, (Ish) is "All about his family. He has a really big heart and is just a really good person."
Nominated for the Newark hall of fame

— Ismael Sanogo (@Iss973) April 17, 2020
With that mentality and mindset, there's no wonder why he didn't lose many games while at Seton Hall. As coach Billmeier told me, he put on his Pirate blue each day and went to work, never once taking for granted one practice or game.
And that's the Seton Hall way. Congratulations, Ismael. You deserve this.
Mat Mlodzinski can be reached at mat.mlodzinski@gmail.com.