Album Review: Fallen by Stryper
Date: December 4, 2015
By Nick
One of, if not, the forefather of Christian rock/metal Stryper has been rocking in the name of the lord for decades now. There newest release Fallen is definitely right up there with some of their best work. Produced by the band's vocalist/guitarist Michael Sweet the mix of this album is fantastic. Some of their heaviest riffs and grooves can be found on this record and it is guaranteed to get your head banging and your metal horns raised. Sweet has some of the best vocals in the rock/metal scene and it is perfectly complimented by the band's amazing harmonies on choruses and to add emphasis in the background. Sweet's vocals make me feel like I'm soaring through the air on the wings of a giant eagle over the highest mountains.
They hit the ground running with the over six minute epic "Yahweh" to open the album which is one of my personal favorites. "Pride" is heavy and extremely catchy and has been the song that I keep gravitating back to. "King of Kings" hits with the fast verses transitioning into the big chorus. They even squeeze in a ballad, "All Over Again," but it fits perfectly and does not ruin the flow of the album.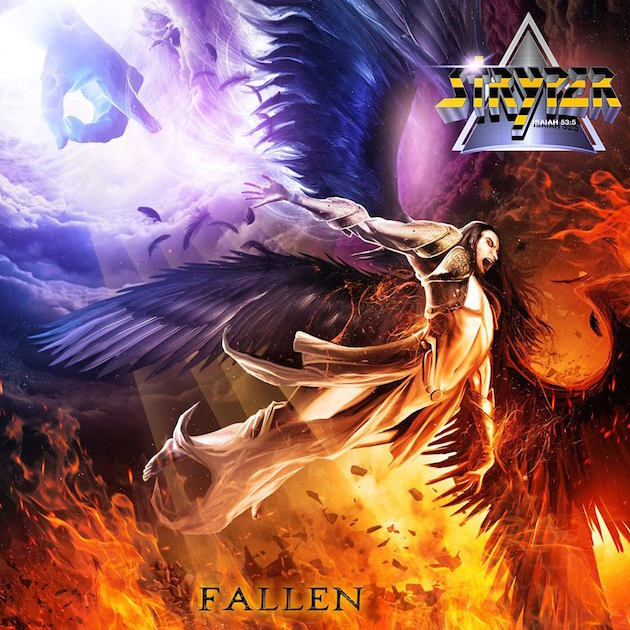 (Image courtesy of this source.)


If you were a fan of their covers album 'The Covering' you'll definitely want to check out Fallen to hear their rendition of Black Sabbath's song "After Forever." Stryper does an amazing job with covers, making them sound like their own but not deviating too far from the original. I'm always a sucker for a good cover song.
Overall, this album is seriously some of their best material and I hope a lot of these songs are played live because I can see the crowd trying their hardest to reach Sweet's high notes and playing air guitar to the many sweet riffs.
4.5/5
---
Please note that the opinions expressed in this review are the opinions of the writer alone. They do not necessarily reflect the opinions of WSOU, Seton Hall University, nor any of its affiliates.
Posted in: Album Review, Metal, Out of Babylon, WSOU Exclusive