Can the NBA Draft turn these studs into stars?
Date: November 14, 2020
By: Christian Gardner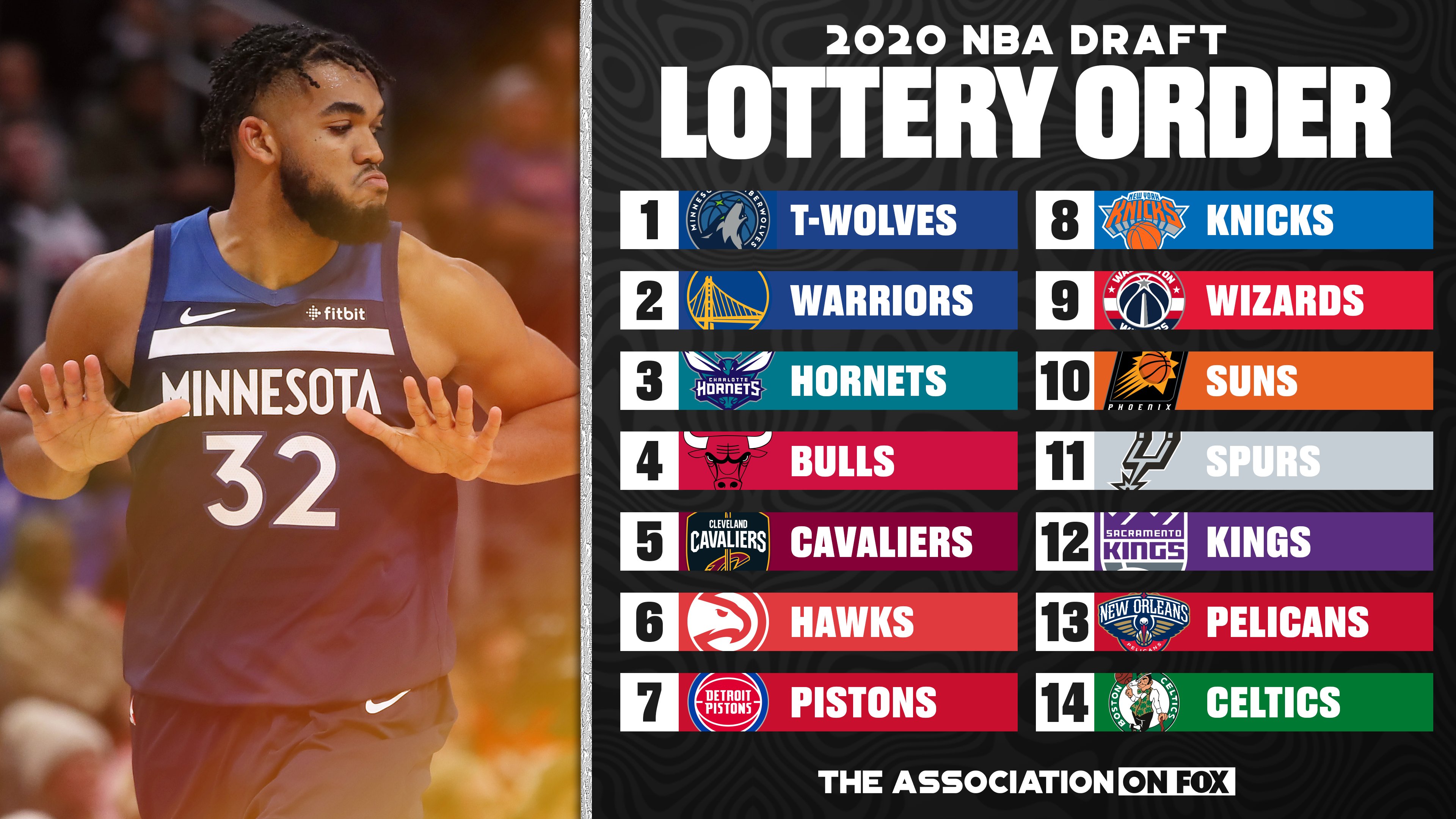 The Association on FOX
The NBA Draft is quickly approaching, and a lot has been made about this lackluster draft class. With only a few days away from the draft there is still no clear number one prospect. The last time this happened Anthony Bennett infamously was taken by the Cleveland Cavaliers and became one of the biggest draft busts in NBA history.
Even though this draft may not be star-studded, when you look back on a draft there is always a few players that make you wonder why any team passed on them. Let's take an in-depth look into some of the value prospects in the 2020 draft that may leave fans and GMs wondering how they missed a star.
Onyeka Okongwu - F/C, USC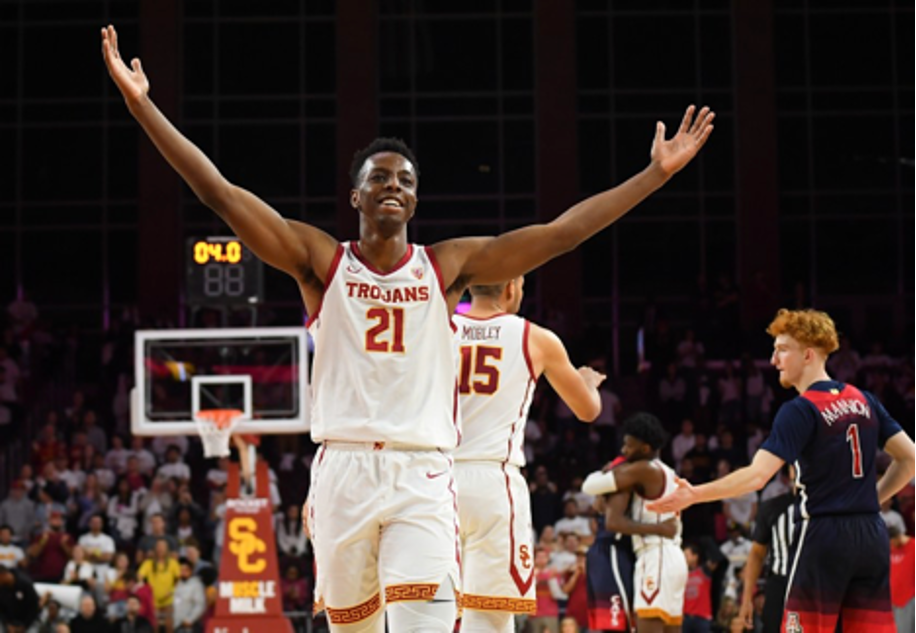 Los Angeles Times
When looking at this draft there is a limited amount of elite big men. For many, the name James Wiseman comes to mind, as he was the top recruit out of high school with his seven-foot-two-inch frame. Although Wiseman may hold the marquee now, Okongwu is the best center in this draft and is ready to take on the NBA. Standing at six-foot-nine-inches, Okongwu is an elite shot blocker averaging 2.7 blocks-per-game in his lone year at USC. Great rim protection like that can transform a defense.
Okongwu is the prototypical modern NBA big man, as he can pick up guards on switches and hold his own in the post. It is his on-ball defense that allows him to stay in position to get so many blocks without committing a foul. Okongwu also brings great athleticism that allows him to run the floor extremely well. An underrated part to his game is his ability as a ball handler.
Okongwu can take the ball coast to coast and as a big man is a pretty good distributer. It is because of his elite defense and athleticism that many compare Okongwu to Miami Heat center, Bam Adebayo. We have seen on the big stage how Adebayo can affect a game (just ask Jayson Tatum) and Okongwu is not afraid of the bright lights. Okongwu started as a freshman at Chino Hills alongside the Ball brothers in their undefeated season. Okongwu will bring any team that is fortunate to get him an upgrade in the post and immediately uplift their defense. Wiseman may become a star, but I wouldn't be surprised if Okongwu outshines him.
Kira Lewis Jr. - G, Alabama
Unlike Okongwu, who is a lock for the top 10, Lewis could see his name called anywhere from the late lottery to the end of the first round. Lewis may be the fastest player in this draft and that blazing speed was constantly on display during his time at Alabama. Lewis would have defenders reeling in transition and often utilized his euro step for an easy finish.
Lewis is a great shot creator as he is able to get to his spot at will with his speed and ball handling. He can quickly fill up the box score as scorer in a variety of ways through tough finishes, floaters, jumpers off the dribble, and off the catch. Lewis averaged 18.5 points this season while also shooting 37 percent from behind the arc. Lewis brings so much offensively as a prolific scorer with his ability to create his own shot, but if he could create for others more, he could be great.
Lewis averaged 5.2 assists-per-game which is a significant increase from his freshman season. Lewis is a decent passer and will make the right play but has not been the one to create for his teammates. If he can pair the growth in his passing game with his other great traits on offense, he would be a coveted player across the league for years to come. Lewis also brings a lot on defense.
A great on-ball defender as he can easily stay with guards and force tough shots. His speed also allows him to jump passing lanes as he averaged just under 2 steals-per-game. Lewis may not go in the lottery but in the right situation his speed and offensive prowess can make him a valued role player off the bench early on in his career. With Lewis only turning 19 in April, he has plenty of time to develop within the NBA into a top starter.
Isaac Okoro - F, Auburn
Okoro is one of the first one-and-dones to come through Auburn in some time and for good reason. Okoro may be the best defender in this draft and is physically built like an MMA fighter. Okoro is a lockdown defender that can stop an offense's top option. Okoro can guard positions one through four and continuously frustrate offenses. Okoro brings astounding athleticism that has him running up and down the floor the entire game with dunks that energize the whole crowd.
The knock to his game is that the stat sheet does not tell the whole story. Okoro averaged per game 12.9 points, 29 percent from three, 4.4 rebounds, two assists, one steal, and one block. Not an elite stat line but when you see him in play he shines through. He has an underrated handle with an ability to put the ball on the ground and get a shot. He is able to knockdown an open look and scouts believe his three-point percentage will rise in the NBA.
Okoro is a monster on the defensive end able to lockdown opponents in on-ball situations. Not to mention Okoro received All-SEC Defense accolades to go along with being named All-SEC. Okoro continues to
get comparisons to Jimmy Butler and a defensive anchor like that is valued in this league. Okoro is a lock for the lottery but depending on where he goes and how he grows, he can be a superstar.
Jahmi'us Ramsey - G, Texas Tech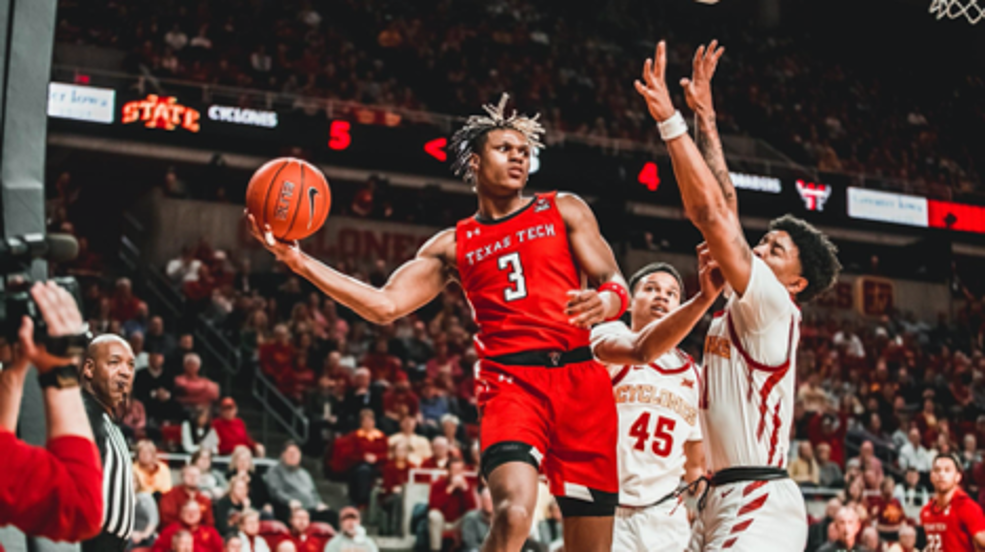 Texas Tech Athletics
Looking at the back end of the first round and second round there are a lot of valuable prospects to be had. Ramsey is one of my favorites in the late first and early second crowd. The best way to describe Ramsey is just a bucket. He has a great handle and an ability to create for himself. Ramsey can be aggressive in getting downhill and going at his defender. He is also quick to settle for a jump shot.
That quick trigger can get Ramsey into trouble sometimes as he can settle for a poor shot, but he can flat out fill the cup from anywhere. Ramsey averaged 15 points-per-game and shot an insane 42.6 percent from three on 5.2 attempts per game. An absurd shooting clip for anyone, let alone a freshman. In four separate games Ramsey made five shots from behind the arc. Ramsey is superb in isolation on offense and someone you look to feed when he is hot.
Ramsey also brings good athleticism to get out in run in transition. Ramsey also has an ideal frame standing at six-foot-four-inches with a six-foot-10-inch wingspan. This gives Ramsey an advantage on the defensive end as he can hassle teams for turnovers. Ramsey forced 36 steals this season but he has plenty of room to grow on the defensive end.
People could get by him because his poor defensive positioning or just lack of effort. The right coaching staff could get the most out of Ramsey and his ideal frame. Ramsey can continue to be a bucket in the NBA coming off the bench. The spark plug to give extra shooting to a lackluster offense. In the right situation for Ramsey to maximize his potential, he could be the one that got away for a lot of teams.
Myles Powell - G, Seton Hall
I would be remised not to mention Trenton, N.J.'s own Myles Powell. Powell is one of the best scorers I have had the pleasure of seeing in-person. Powell can score from anywhere on the court. He has been shooting from beyond NBA range for a significant amount of time. The Jerry West award winner can get red hot in a flash and quickly fill the stat sheet.
Powell has averaged over 20 points-per-game for the past two seasons and has 10 games where has scored 30 or more points. Every team can use extra shooting but that's not all that Powell is. Powell has an exceptional handle and ability to create for himself and others.
One of the knocks on Powell's game is his size at six-foot-two-inches. For a small guard, he is not afraid to get in the paint and make the tough finish. Powell is elite at finishing with contact making a number of and-1 circus shots. Powell may not have the ideal height for an NBA guard but can finish like one or if not better than one. Powell is a marvel to watch in iso situations, but he has been able to create damage in the pick and roll game, as well. Powell has an underrated vision for the floor but with just averaging around three assists-per-game for the past three years, teams may want to see his growth as a distributor.
The thing is, though, Powell could be one of the top offensive powers in this draft class. His offensive game is perfect for coming off the bench, leading a second unit, and his game may be tailor made for today's NBA. The only problem is at the next level what can Powell bring on defense? But in the late first and second round players, like Powell should not be passed over.
He is one of the top scorers that college basketball has seen for the past couple of years and there are no signs as to why that can't translate to the next level. Powell can be a significant role player like Lou Williams off the bench and if a five-foot-nine-inch Isaiah Thomas can make it in this league, so can Powell.
The NBA Draft on Nov. 18 will have a lot of question marks at the top. Without a clear star right now does not mean one will shine through in the years to come. In any draft there are great misses. Some teams can find that diamond in the rough while others continue to grasp at straws. That's what sets apart the great GMs and that's the beauty of the draft.
You never know how a career will pan out or how teams may have missed a great prospect. Year after year players get overlooked and end up showing the league how wrong they were. Tyler Herro did it, and as the years go by, more and more from the 2019 draft class will do the same. No, there is not a Zion Williamson in this 2020 draft class, but that does not mean that no great players can be found. This 2020 class still has studs, and we will see if teams will be able to make them into stars.
Christian Gardner can be reached at christian.gardner@student.shu.edu.