Back to School with Bentology
Date: August 27, 2016
By: Katelyn Fatzler
Modular lunch systems are the way to add variety and portion control for a healthy midday meal. With September just around the corner, that means last minute shopping for parents, students, and teachers alike.
Bentology's offers products with personality. The Bento Kit includes an insulated lunch bag and a five piece bento box set, which can be purchased separately.
The appeal of Bentology's bento box is the chance to design your own lunch box. The inner pieces, which include two medium containers, two small containers, and one extra small container. Three of the five inserts come with leak resistant lids.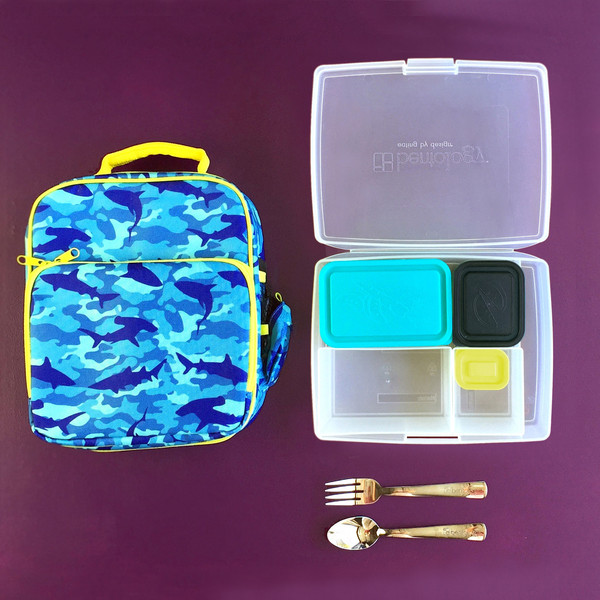 I used four of the inserts, leaving the extra small one (perfect for dressings or dips) at home. The cool pack, which contained a non-toxic, biodegradable gel, froze solid overnight. When I checked on how long it would stay cold for, it remained mostly solid for over six hours.
The five piece set is great because it has more than five pieces. The five pieces only refer to the modular pieces within the box, but there is also the box itself. The bento box has two built in compartments, one large area that can contain four inner containers and one narrow section on the side for holding utensils.
Though not included in the set, Bentology offers a set of silverware for purchase. This spoon and fork set are quite durable and are made of metal, not plastic like most lunch accessories.
The box set has many benefits besides its simple, yet fashionable design. It is top-rack dishwasher safe, BPA free, made in the United States, leak resistant, durable, reusable, and microwave safe.
The lids on the inner containers simply slid onto the container, which made me doubt it ability to hold liquid. However, when I filled it with water and held it upside down, there were no leaks. I also shook the container to see if that would make a difference, but the lid was snug and stayed in place.
I assembled the bento set and proceeded to drop it multiple times, knocking it off a table approximately three feet high, yet the bento box did not open. Based on the trials I put the box set through, I would say it could hold up to office mishaps or cafeteria drops.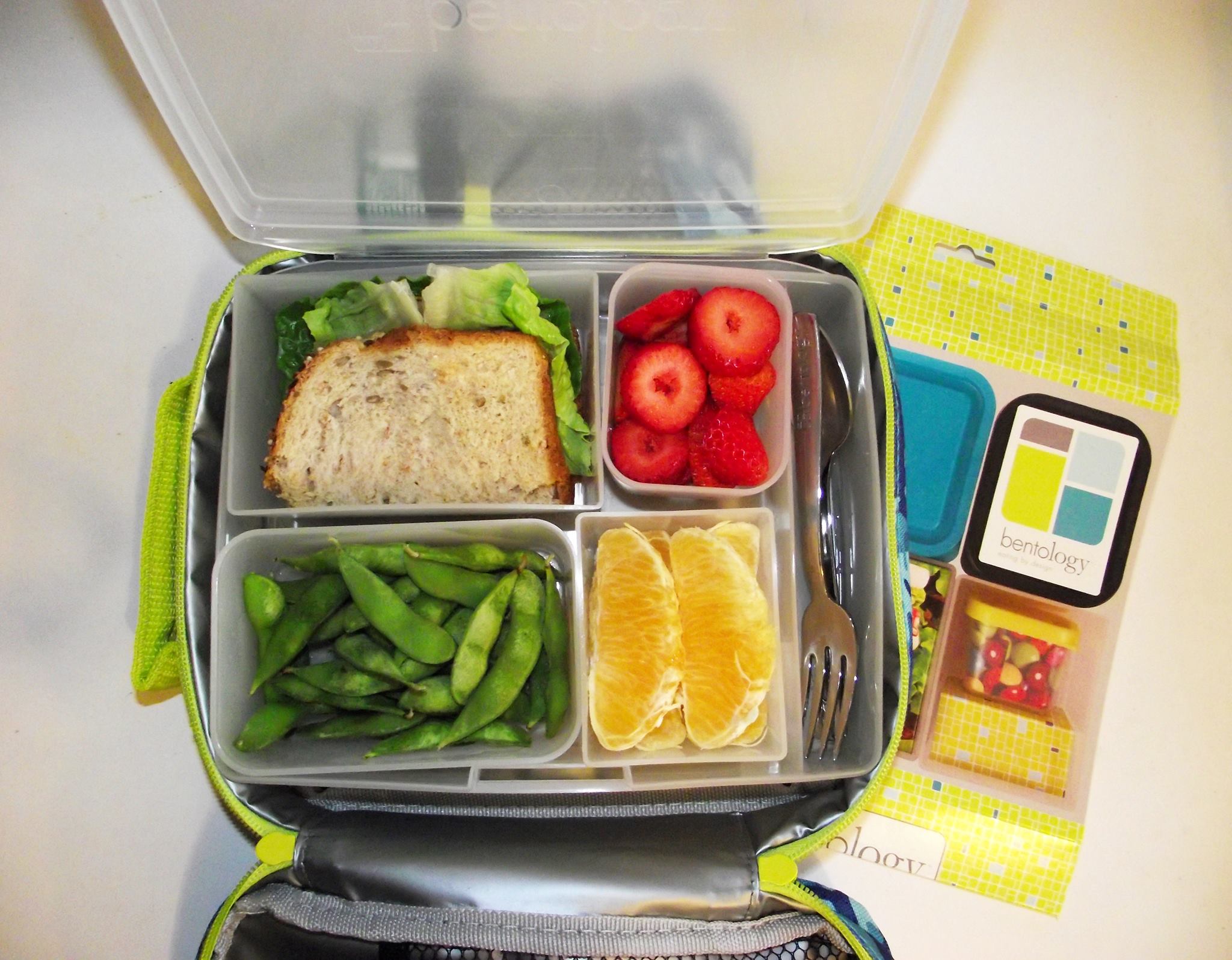 The lunch bag comes in a variety of styles that can appeal to all ages. I think the best investment is honestly in the bento set itself. There is a lot of value in being able to divide your meals into portions, which generally helps those trying to maintain a healthier diet.
Bentology has a full description of the bento kit and cool pack, along with other many other products. Their website isn't just a shop though, as Bentology also offers tips and recipes for healthy eating, picky eaters, and ideas for lunches for every member of the family.
Posted in: Reviews