Anthony from E.Town Concrete Talks to WSOU
Date: November 2, 2018
E.Town Concrete is returning to Starland Ballroom this Saturday, November 3rd. We got the chance to ask him some questions about his New Jersey roots. Check out what he said below.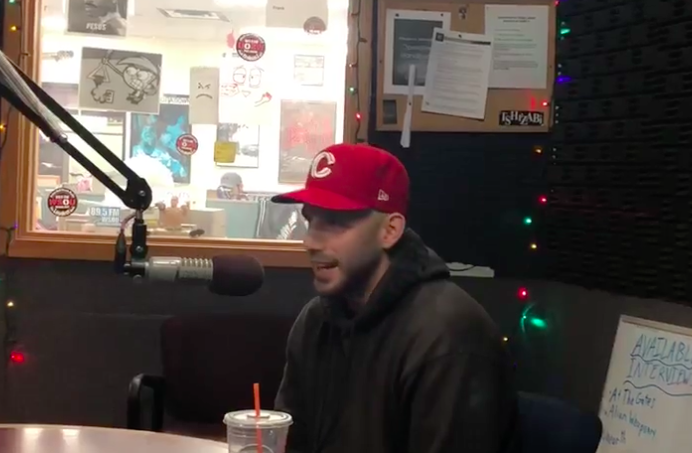 Ant-Money taking over WSOU Thursday night.
WSOU: Do you prefer touring in the US or out of it?
Anthony: We've been all over the world but no place compares to DIRTY JER_Z!!
WSOU: What's your favorite song to play live?
Anthony: So Many Nights
WSOU: Turnpike or Parkway?
Anthony: I wish i could be more of a parkway guy, but I'm Turnpike for life...13A baby
WSOU: What is your #1 favorite venue to play at?
Anthony: STARLAND BALLROOM OF COURSE!
WSOU: Taylor Ham or Pork Roll? 
Anthony: Taylor ham 
WSOU: What track are you most proud of?
Anthony: Mandibles...no other band could have made that song
WSOU: What is the most memorable experience you've ever had on tour? 
Anthony: Ozzfest 2003 was a huge milestone for us. 
WSOU: Who would you love to collaborate with in the future? 
Anthony: 2pac
WSOU: How many shows have you played throughout your entire career with E.Town?
Anthony: At our peak we were doing almost 200 per year...so maybe like 800ish?
WSOU: What is your favorite way to hype fans up for your shows?
Anthony: BY GOING ON WSOU THE HARDEST STATION ON YOUR WEAK A** DIAL!!
Keep an eye out for more E.Town Concrete as Ant-Money took over our airwaves. 
Posted in: WSOU, WSOU Exclusive, Interviews