WSOU News to send Reporters to NYC's St. Patrick's Day Parade
Date: March 14, 2019
With St. Patrick's Day around the corner, WSOU 89.5 FM News is getting set to send its student journalists out to the streets of Manhattan to cover the 258th annual New York City St. Patrick's Day Parade.
The New York City St. Patrick's Day Parade is one of the largest celebrations of Irish heritage in the world and kicks off at 11 a.m. on March 16.  WSOU reporters and Seton Hall University students Ronny Castaneda, Wilnir Louis, and Bob Towey will line the parade route, interviewing bystanders for stories that will air on the station's weekend news show "Pirate News Desk."  Covering the parade gives students hands-on experience reporting "on the street" and producing their own broadcast packages for air, an essential element of WSOU's experiential-learning approach to broadcast education.
"I'm excited to be covering the St. Patrick's Day Parade as a member of WSOU," Castaneda said. "I'm looking forward to gaining experience working in the field and connecting with people."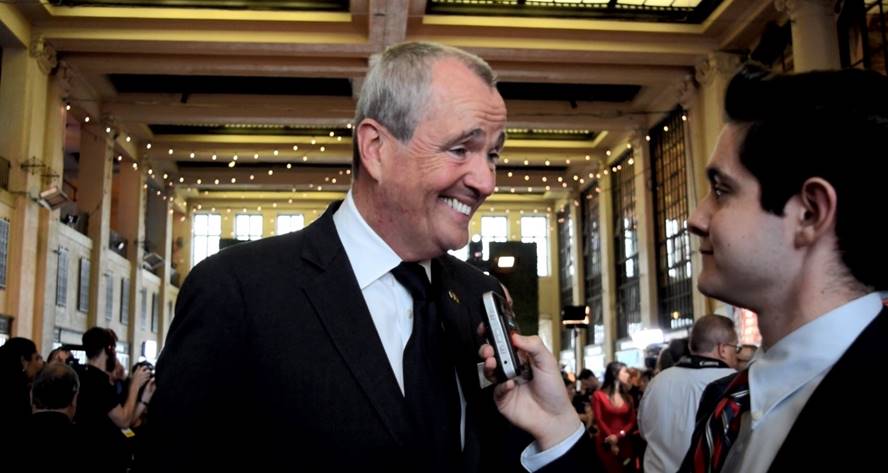 News Director Bob Towey (right) interviews New Jersey Gov. Phil Murphy. Towey will be one of the WSOU student journalists covering the 2019 New York City St. Patrick's Day Parade. Photo Credit: WSOU
The reporters are also scheduled to interview Cardinal Timothy Dolan, the Archbishop of New York, who presides over the parade from St. Patrick's Cathedral in Midtown Manhattan.  In addition to their field reporting, Castaneda, Louis, and Towey will be providing updates and sharing pictures of the event through WSOU's social media platforms, including the News Department's Twitter account, @wsounews.
"Along with the Thanksgiving Day Parade, the St. Patrick's Day Parade in New York City is a huge event," Louis said. "I'm excited to see the masses of people and even more excited to help those who are unable to attend the parade get a sense of the experience by posting exclusive content on Twitter and through our coverage on Pirate News Desk."
The first New York City St. Patrick's Day Parade was held on March 17, 1762 and has long been regarded as one of the most popular of the all the parades held annually in the city. Traditionally held each year on March 17, the Parade takes place on Saturday, March 16 whenever the 17th falls on a Sunday out of respect for religious observances.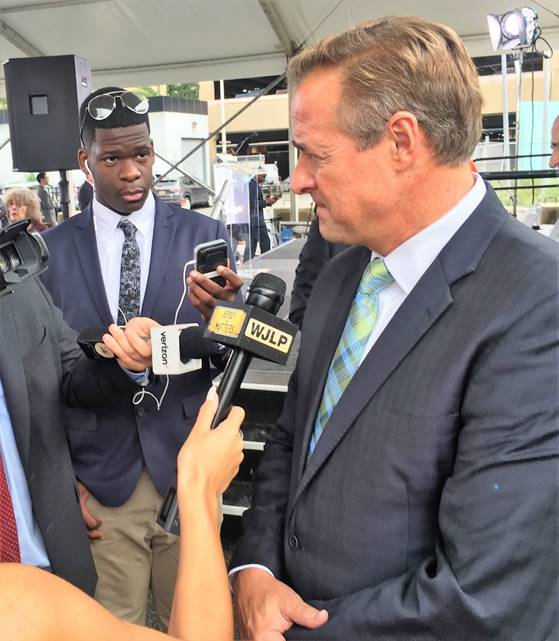 WSOU reporter and Seton Hall University student Wilnir Louis (left) will be live tweeting the St. Patrick's Day Parade in New York City as well as interviewing parade goers. Photo Credit: Glenn Schuck
Posted in: WSOU