Three New Members Added to Seton Hall Radio Station's Hall of Fame
Date: April 10, 2017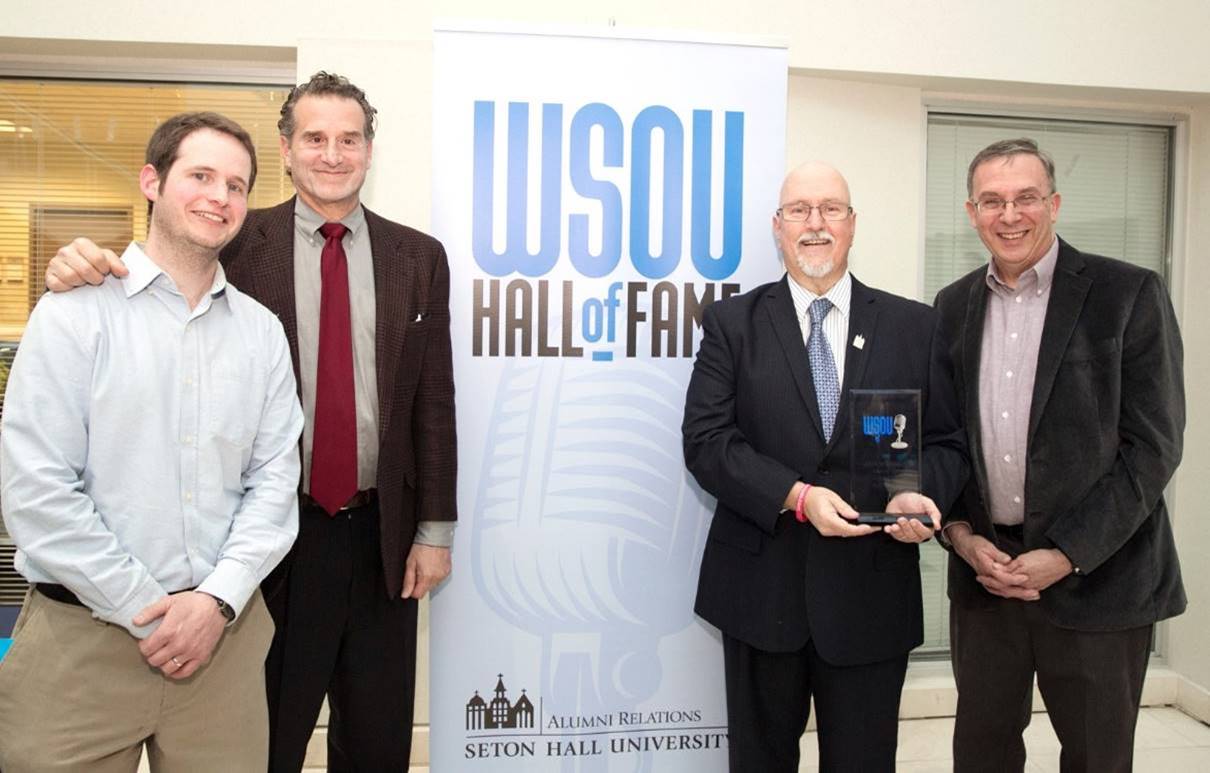 Photo Caption: Four New York radio voices connect at the WSOU Hall of Fame Induction Ceremony on April 8. From left to right, Scott Pringle, a reporter with NBC News Radio and a news anchor on WOR; Glenn Schuck, 1010 WINS reporter and anchor; legendary traffic reporter and newly inducted Hall of Fame member Pete Tauriello; and traffic reporter and voice of NYC Transit Bernie Wagenblast. All four are WSOU alumni, New Jersey natives and current residents of the Garden State.
South Orange, N.J. – On Saturday, April 8, 2017, more than 125 members of the Seton Hall University community gathered on the school's South Orange, N.J. campus to celebrate the induction of three new members into the WSOU Hall of Fame. Inducteed into the legendary station's Hall of Fame were New Jersey Devils sportscaster Matt Loughlin '79, iconic traffic reporter Pete Tauriello '76 and broadcast engineer Richard Koziol '68.  In addition, George Roskos '09 was presented with the station's Distinguished Young Alumnus Award. The celebration tool place in the atrium of Seton Hall University's Jubilee Hall. 
More information on the event can be found here: http://www.shu.edu/news/wsou-hall-of-fame-induction-ceremony.cfm; and here: http://www.wsou.net/news/WSOU-FMAnnouncesLatestInducteestoitsHallofFame.cfm#.WOrK51PyvuQ. 
Posted in: WSOU Hall of Fame, WSOU