Hatebreed Co-Founder and Frontman Jamey Jasta Visits 89.5 FM WSOU
Date: June 6, 2016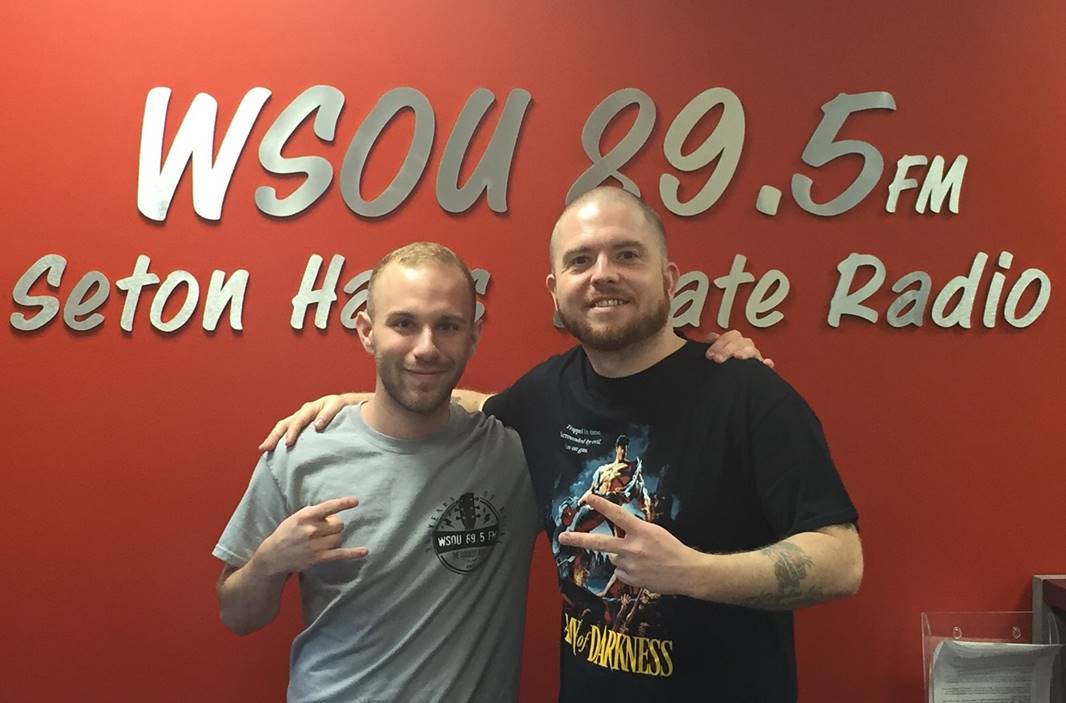 WSOU Music Director Mike Colantuoni (left) and Hatebreed vocalist Jamey Jasta at WSOU's studios in South Orange, N.J.
South Orange, N.J. – Before their Saturday, June 4 show at the Starland Ballroom in Sayreville, N.J., Hatebreed frontman Jamey Jasta dropped by Seton Hall University for an interview on WSOU 89.5 FM. Speaking with WSOU's music director Mike Colantuoni, Jasta discussed the band's new album The Concrete Confessional and how their seventh studio effort reflects the upheaval and uncertainty found across the world today. In addition, Jasta "took over" the WSOU airwaves, DJing some of his favorite metal songs.
"Having Jamey Jasta in our studios was a real treat for our listeners," said Colantuoni. "For years now, Hatebreed has been a staple in our rotation and very popular with our listeners. As the only New York market station playing Hatebreed on a daily basis, WSOU has become the radio home for many of the band's fans."
After his time on the air, Jasta participated in a WSOU tradition by signing one the station's autograph walls. These vinyl covered walls are signed by bands and artists when they visit the station. To date, more than two hundred signatures grace these walls, as well as original artwork drawn by some of the bands.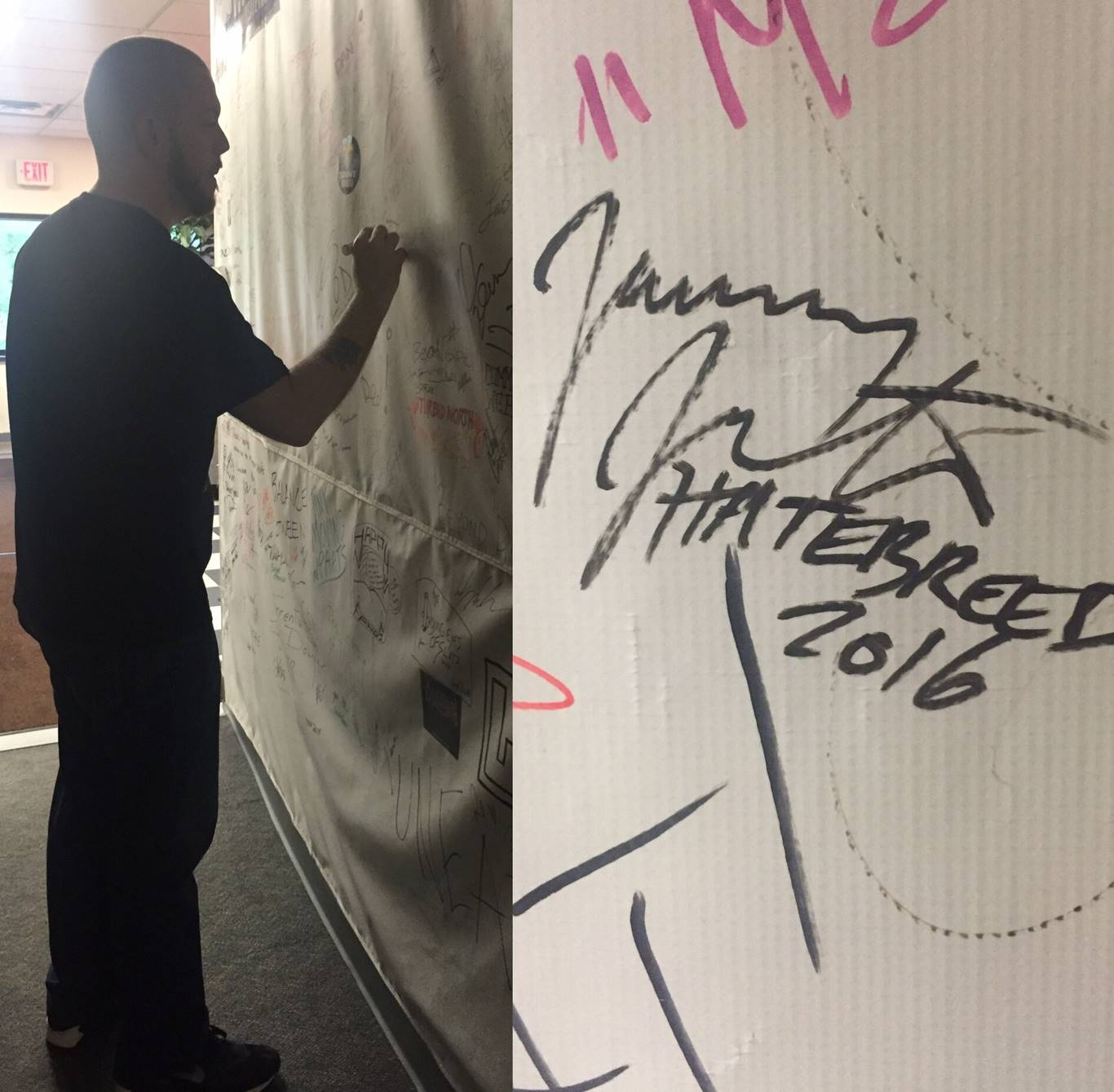 Jamey Jasta of Hatebreed takes a moment to sign the famed autograph wall at WSOU 89.5 FM, the heavy metal radio station at Seton Hall University. On the right is a close up of Jasta's signature.
Posted in: Metal, News, WSOU, Interviews, WSOU Exclusive