Farewell Seniors!
Date: May 15, 2019
WSOU says goodbye to its graduating Seniors! Below are the sportscasters, newscasters, DJs, and managers from the class of 2019.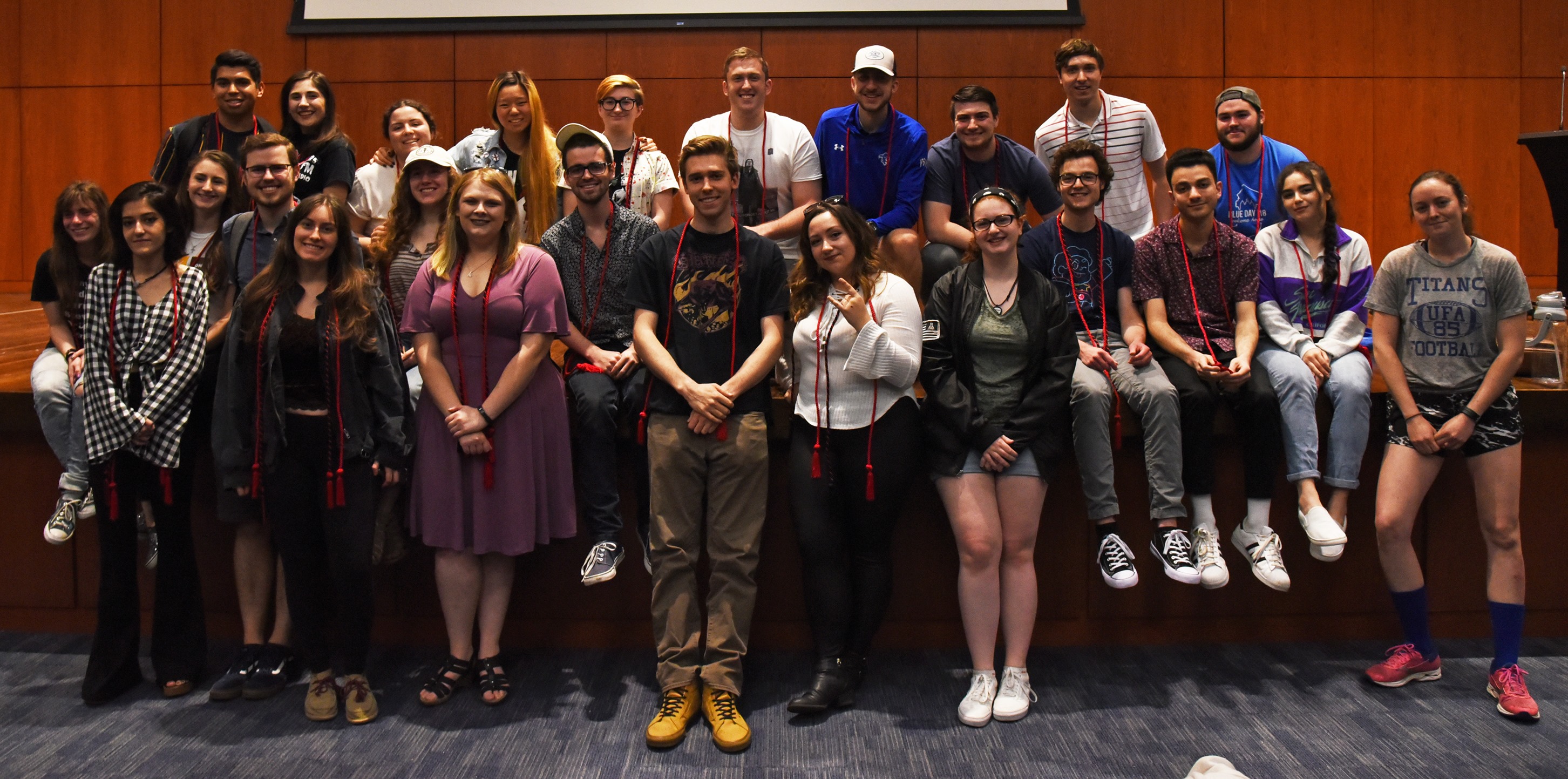 Top Row left to right: Dan Mullen, Jocelyn Rogalo, Sarah Yensel, Andrea Keppler, Rachel Haggerty, Frank Frasco, Dagen Hughes, Matt Ambrose, James Justice, Chirs Chris Famularo
Bottom Row from left to right: Jessica Krentz, Natalie Linares, Justine Strzepek, Rick Boytis, Kelsey Ferruggia, Charlotte Sclocum, Erin Kelly, Liam Scollins, Doug Woolever, Alicia Campos, Danielle Marinis, Mike Reinhart, Nick Mitwasi, Aubrey Filappone , Katie Wilson 
Good luck to all on your future endeavors! 
Posted in: WSOU, WSOU Exclusive