"Batman: The Killing Joke" sees Two Day Limited Release
Date: July 26, 2016
By: Brian Kane
"Batman: The Killing Joke" is being presented by Fathom Events for a special screening on Monday, July 25 and Tuesday, July 26. "The Killing Joke", based on the 1988 graphic novel by Alan Moore, sees the return of the original voice actors from "Batman: The Animated Series."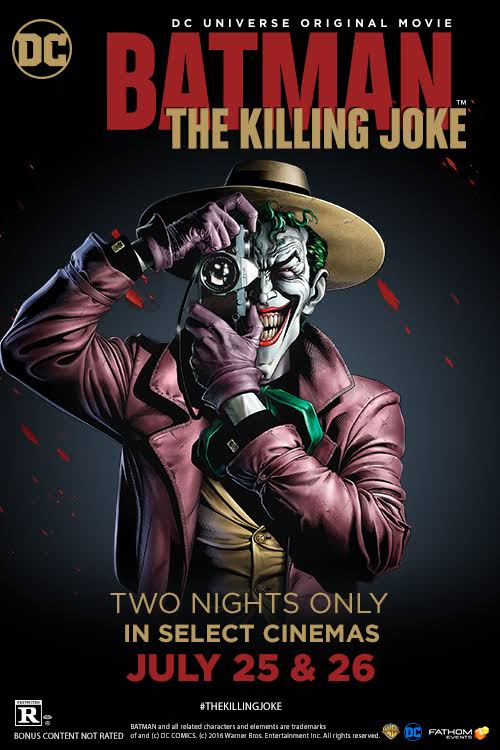 The screening of the animated film features an introduction by the voice of the Joker, Mark Hamill. The interview chronicles Hamil's career and his relationship with the Joker that began in 1992. Former co-stars, Kevin Conroy (Batman/Bruce Wayne), Tara Strong (Batgirl/ Barbara Gordon) also reprise their roles in the film.
"The Killing Joke" is the first Batman film to receive an R rating from the Motion Picture Association of America. "From the start of production, we encouraged producer Bruce Time and our team at Warner Bros. Animation to remain faithful to the original story – regardless of the eventual MPAA rating," Warner Digital Series President Sam Register said in an interview with
Entertainment Weekly
.
"Batman: The Killing Joke" is being screened nation-wide in one hundred and forty locations. A complete list of theaters can be found at
fathomevents.com
.
The digital copy of the film is available now, but the physical copy will be released on August 2, 2016.
Posted in: Pop Culture, News