2020 Pirate Player Preview: Kailah Harris
Date: July 29, 2020
By: Jorie Mickens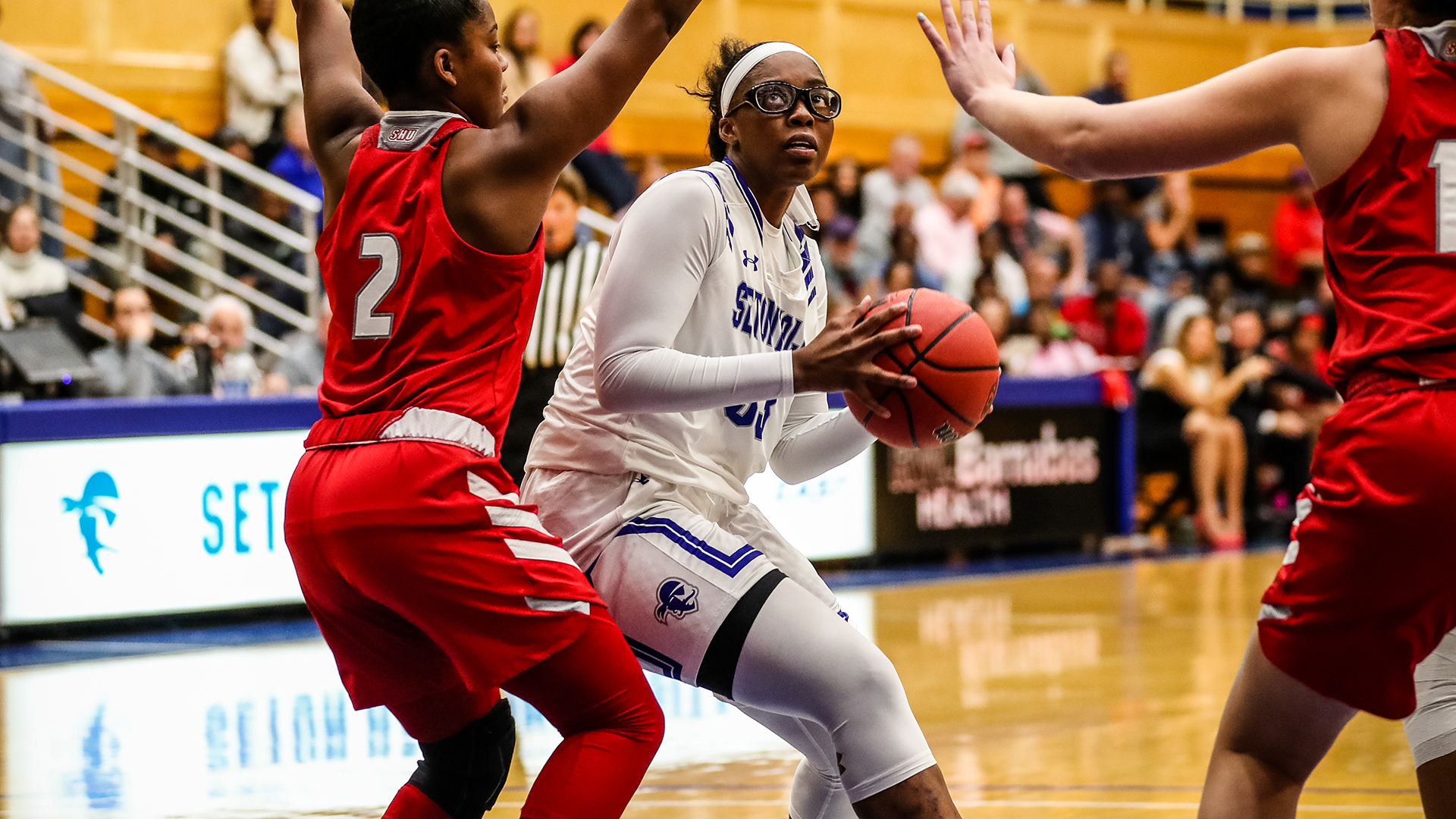 Seton Hall Athletics
Kailah Harris totaled just 41 minutes for the Pirates last season, but with the departures of Shadeen Samuels, Whitney Howell, and Jocelyn Jones, Harris could be one of Seton Hall's most improved players this year.
Harris put together a phenomenal high school career at Ossining High in Westchester County, N.Y., which is also the alma mater of Samuels. Harris graduated as a 1,000-point scorer and the school's all-time leading rebounder. She won three state titles with the Ossining Pride and averaged a double-double from her sophomore to her senior season.
The Pirates were one of the better rebounding teams in the Big East last season. They ranked third in the conference in rebounding defense and second in rebounding margin. That said, Samuels, Selena Philoxy, Alexis Lewis, and Barbara Johnson averaged a combined 23.5 rebounds-per-game last year. With those four no longer on the team, the Pirates will need to find players that can compensate for that loss, and Harris can be one of those players.
Harris, who is 6-foot-1-inches, averaged 13 rebounds-per-game her senior year of high school. Even in limited playing time last season, Harris displayed her incredible glass cleaning ability.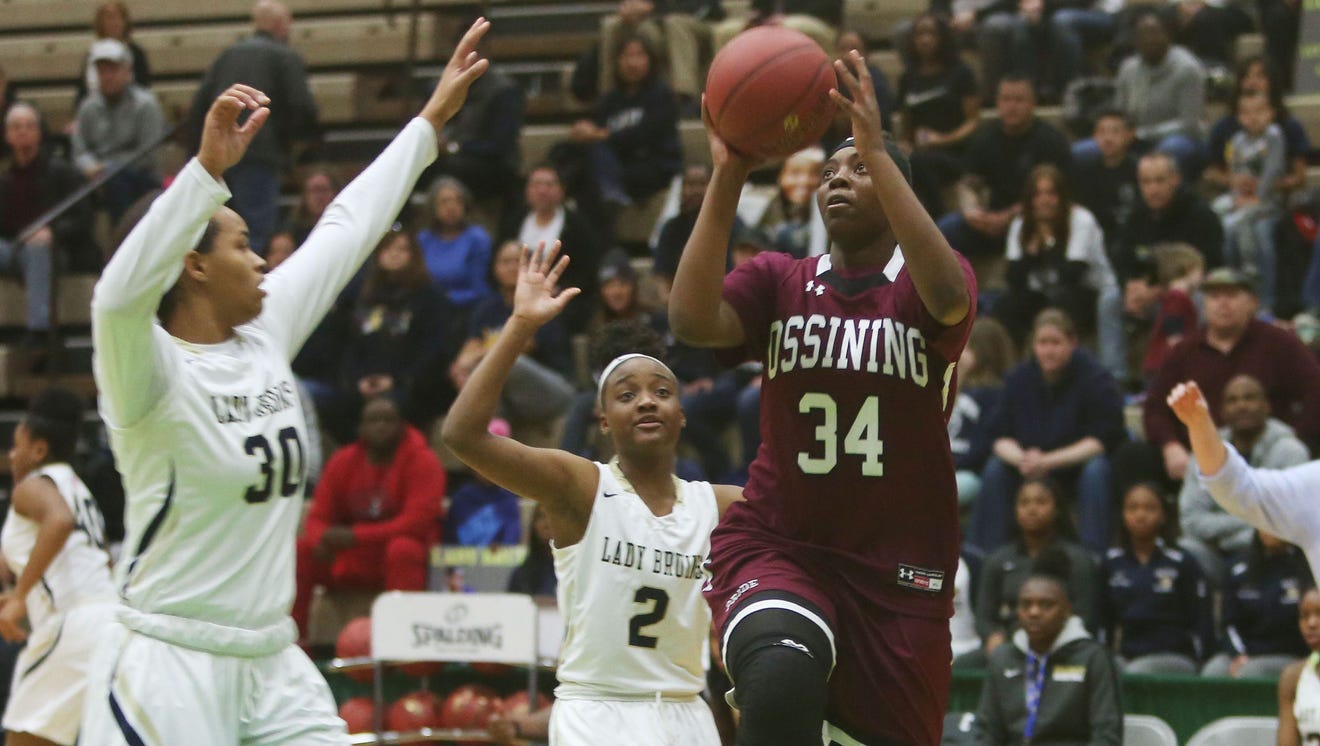 Frank Becerra/The Journal News
Harris grabbed four rebounds, scored three points, and totaled two steals in just six minutes of action against Iona last year. In 12 minutes against Providence, Harris corralled three rebounds and scored two points. Her numbers are bound to increase with more playing time, and there is a chance Harris is the team's second-best rebounder behind senior Desiree Elmore by the end of the season.
Along with being an active rebounder, Harris will need to be a defensive enforcer for the Pirates. Harris will not become Chante Stonewall, last year's Big East Defensive Player of the Year, overnight, but her ability to utilize her presence and alter shots at the rim will be crucial to Seton Hall's success this season.
The first step in becoming a great post defender is preventing opponents from getting to their spots. Harris needs to know where her opponents like to set up on offense. If they like to operate on the low block, force them high, and vice versa. Post defense starts before the opponent receives the ball. Denying the entry pass is essential as well. Harris needs to make her opponent work for the ball, and at the same time, make it tough for guards to get the ball down low.
If the ball does get to her opponent, Harris will have to stand her ground, be agile on her feet and be physical if her opponent tries to back her down. If Harris' teammates get beat off the dribble, Harris needs to be a presence in the paint. She needs to stand tall, use her size to alter shots in the paint and do everything in her power not to foul.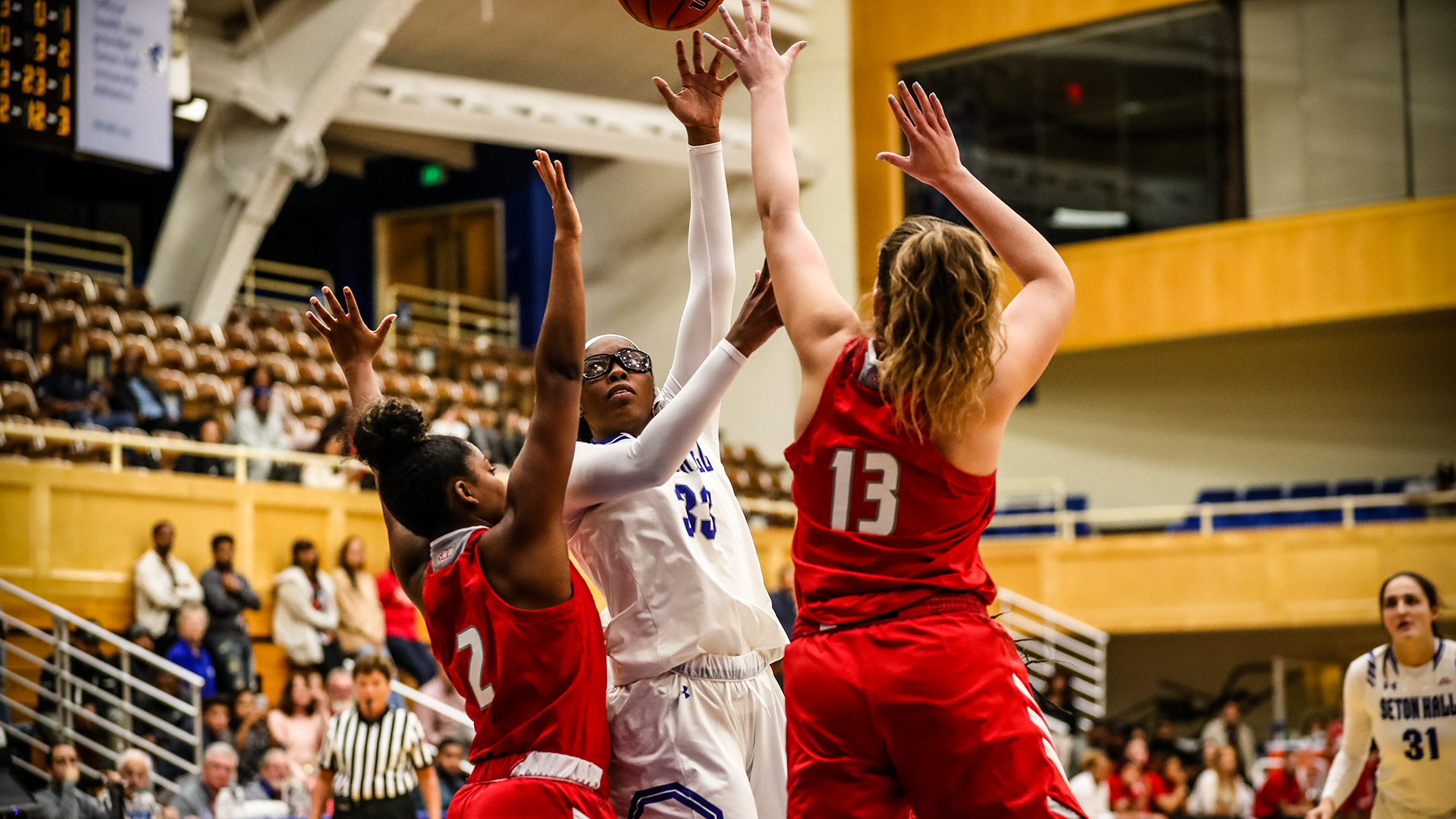 Seton Hall Athletics
As the anchor of the defense, being a vocal leader will be important as well. Since she can see nearly everything that is happening on the court, Harris needs to call out screens, switches, and anything else that will aid her teammates on defense.
Offensively, there are many ways Harris can contribute. The Pirates collected the third most offensive rebounds in the Big East last season, and battling on the offensive glass is just one way Harris can impact the game. As a post scorer, Harris has a lot of room for improvement. She can become more versatile by simply working on her ability to score with each hand, practicing on her footwork and post moves will make her more dangerous and learning to be patient in the post will help Harris tremendously.
As a post player, rushing a possession with the ball in your hands will result in turnovers and missed opportunities. When Harris gets the ball, she needs to gather herself, feel out how the defender is guarding her, scan the floor for cutters and open teammates and if she draws a double team, move the ball.
Another way Harris can score easy buckets is by running the floor. After corralling a rebound and throwing an outlet pass to a guard, sprint up the floor and get good positioning as quickly as possible to get the ball back and score an easy two points.
Arguably the nicest, sweetest kid on our team, Kailah Harris made a HUGE jump to end her freshmen year. We're super excited to see what lies ahead for her sophomore season! https://t.co/auM9D9QOy9

— Seton Hall WBB (@SHUWBB) May 11, 2020
Two more ways Harris can assist her teammates is by setting effective screens and not being a ball-stopper. As a screener, Harris needs to be strong, make good contact with the defender and then roll hard to the basket. This could warrant her many easy layups throughout a game. In terms of not being a ball-stopper, Harris should work on her vision and her ability to put the ball in places where her teammates can score.
Depending on how hard Harris works this offseason, as well as throughout the regular season, she could be a key piece in the Pirates' rotation. Last year, Pirates' head coach Anthony Bozzella said he loved Harris' potential, but emphasized the need for patience for her development. With a year of experience under her belt and more room for her in the rotation, Harris could be an impact player for the Pirates this season.
Jorie Mickens is an Assistant Sports Director for WSOU Sports, and can be reached at jorie.mickens@student.shu.edu.
Posted in: Men's Basketball, Sports, WSOU