2020 Pirate Player Preview: Amari Wright
Date: August 11, 2020
By: Wilnir Louis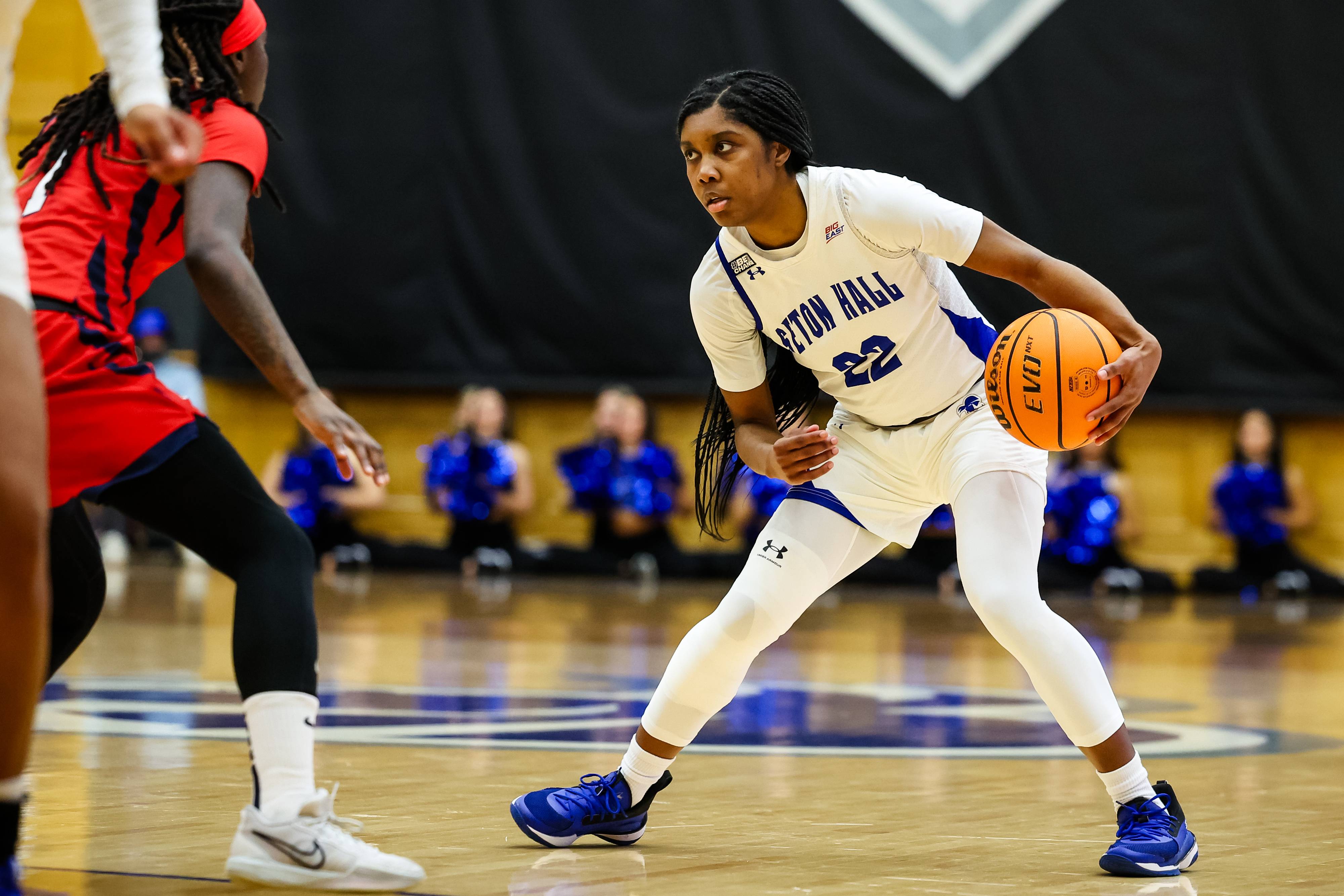 @SHUWBB via Twitter
Seton Hall Women's Basketball struck gold when it came to recruiting in Florida. WSOU Sports previewed Britany Range who came from Middleburg High School in Middleburg, Fla., but Seton Hall was also able to get another top commit who played around 45 minutes away from Range just over the St. John's River.
Amari Wright is a 5-foot-9-inch guard coming out of Sandalwood High School in Jacksonville, Fla. Wright also played on the Florida Girls Basketball Travel Team. She was known as a top combo guard in Florida with offers to Florida A&M, Texas A&M, and other Power-5 schools before deciding to settle in New Jersey at Seton Hall University.
Wright played all four years of high school basketball at Sandalwood High. On the offensive side, Wright had a solid sophomore year averaging 13.1 points-per-game on 46 percent shooting while also averaging 3.5 assists. Her performance her sophomore year allowed Wright to help guide Sandalwood to their first Girls Basketball Gateway Conference Championship.
In Wright's junior year, Sandalwood was able to repeat as Gateway Conference Champions and make a run to the Region 1-9A final as Wright's shooting averages took a hit, but she began facilitating the ball more. Wright averaged 8.2 points-per-game that year but bumped up her assists to 6.2 dimes-per-game. She finished on the All-First Coast Second Team. It was the senior year for Wright where she really took off at Sandalwood, after her commit to Seton Hall.
Wright finished that year averaging 17.4 points, 8.1 rebounds, 5.8 assists, and 5.5 steals-per-game. Wright was named on the FABC Girls Basketball Class 7A First Team All-State team, finished third in the 7A Girls Basketball Player of the Year voting, and was one of the 27 girls from Florida nominated to the McDonalds All-American Games.
Congrats to 2020 Pirate freshmen Britany Range and Amari Wright on being named nominees for the McDonald's All-American Games!!

They're already #HALLin https://t.co/rLpuhMRoAS pic.twitter.com/E2FNQRqOcC

— Seton Hall WBB (@SHUWBB) January 14, 2020
For Seton Hall, it's going to be about the continued development of Wright. She is a scorer, but she also brings high energy on the defensive end as well. Her game is similar to Lauren Park-Lane how Wright can perform at a high energy on both sides of the floor and how she can also share the love to her fellow teammates. Head coach Tony Bozzella is great a developing players, so Wright should be able a serviceable piece for Seton Hall for the coming years.
Wilnir Louis is the Sports Director for 89.5 FM WSOU, and can be reached at wsou.sports@gmail.com.  
Posted in: Sports, WSOU, Men's Basketball