2020 NFL Division Preview: AFC East
Date: September 10, 2020
By: Louie Pasculli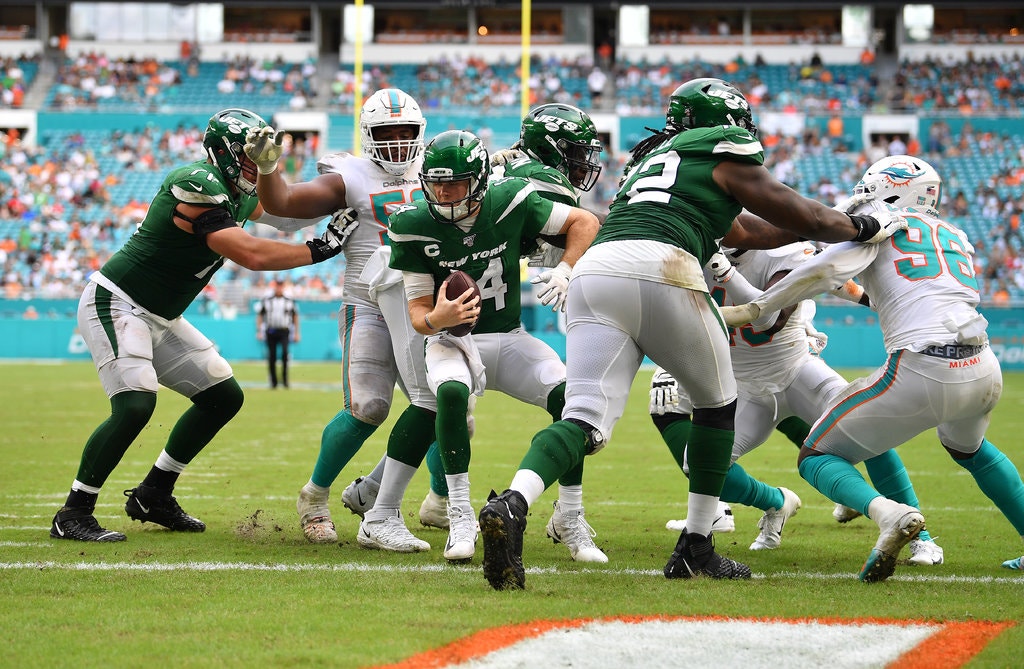 Mark Brown/Getty Images
We made it football fans; the beginning of the NFL season is upon us. In a year that will be unlike any of its predecessors, colossal changes are necessary for the 2020 campaign to get underway. From masks being the new normal to fans being required to social distance, these changes are immense. On top of that, the outlook of the AFC East is immensely different than it was eight months ago. The division is wide open for the first time in a decade, and one could make a case for any of the four teams to reign supreme. 
Will the historically dominant New England Patriots secure the division for the 11th time in a row or will the overlooked Miami Dolphins restore their winning ways from the past? Perhaps the Jets or Bills, with their emerging young quarterbacks, can contend for a division title. With that being said, here are my predictions for the 2020 AFC East.  
New England Patriots, 2020 Predicted Record: 9-7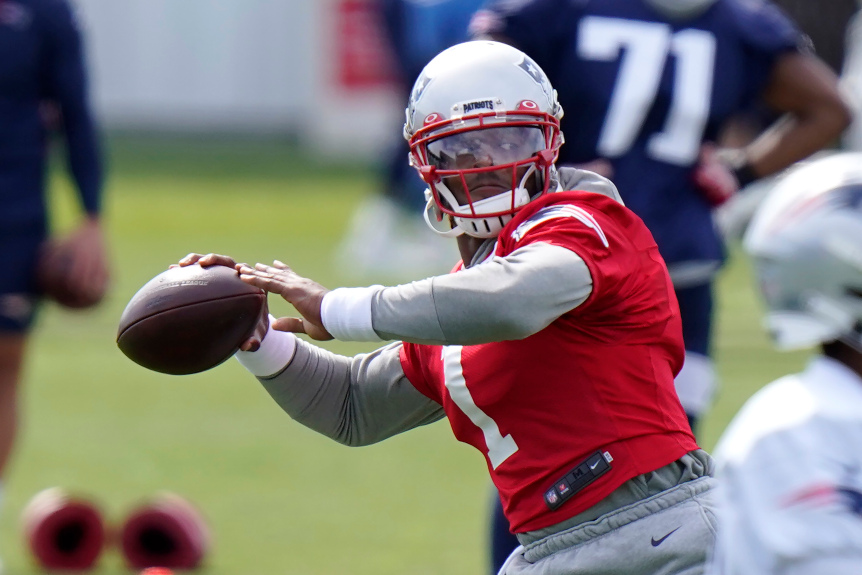 Steven Senne/AP Photo
Although the Brady-Belichick dynasty may be over, the Newton-Belichick dynasty has just begun… or the Stidham-Belichick dynasty, or even the Hoyer-Belichick dynasty. That last one may be a stretch, but regardless of whoever wins the starting QB job in New England, the man under center will not be named Tom Brady. Arguably the most significant free agent departure of any team this offseason, and possibly of all time, Brady left New England for greener pastures in Tampa Bay. His exit left the Patriots with a gaping hole at the quarterback position with no successor in place. 
Despite the loss of Brady, head coach Bill Belichick remains in the picture. His coaching, mentoring, and intense film study will surely help the Pats win games. However, he can only do so much. They have a thin receiving core and running backs who are better suited for pass-catching then ground and pound. For the Patriots to clinch the division yet again, they are going to rely on above average quarterback play from any of the three men aforementioned. Why is this so imperative? It is simple. The New England Patriots have a league high eight players opting out due to coronavirus. 
Most notably of these eight were linebacker Dont'a Hightower and safety Patrick Chung. The Pats also lost defensive tackle Danny Shelton, and linebackers Kyle Van Noy and Jamie Collins to free agency. After being ranked in the top three in most defensive categories last year, it is going to be hard to restore their 2019 form. These are huge blows to what was at one time a shutdown defense. The Patriots did add some notable special teamers in the off season but are still left with question marks on the defensive side of the ball. This is by far the weakest Patriots team in recent memory, yet I still believe they have a valid chance at the division title. Look for the ever-important divisional games to decide who comes out on top.   
Buffalo Bills, 2020 Predicted Record: 9-7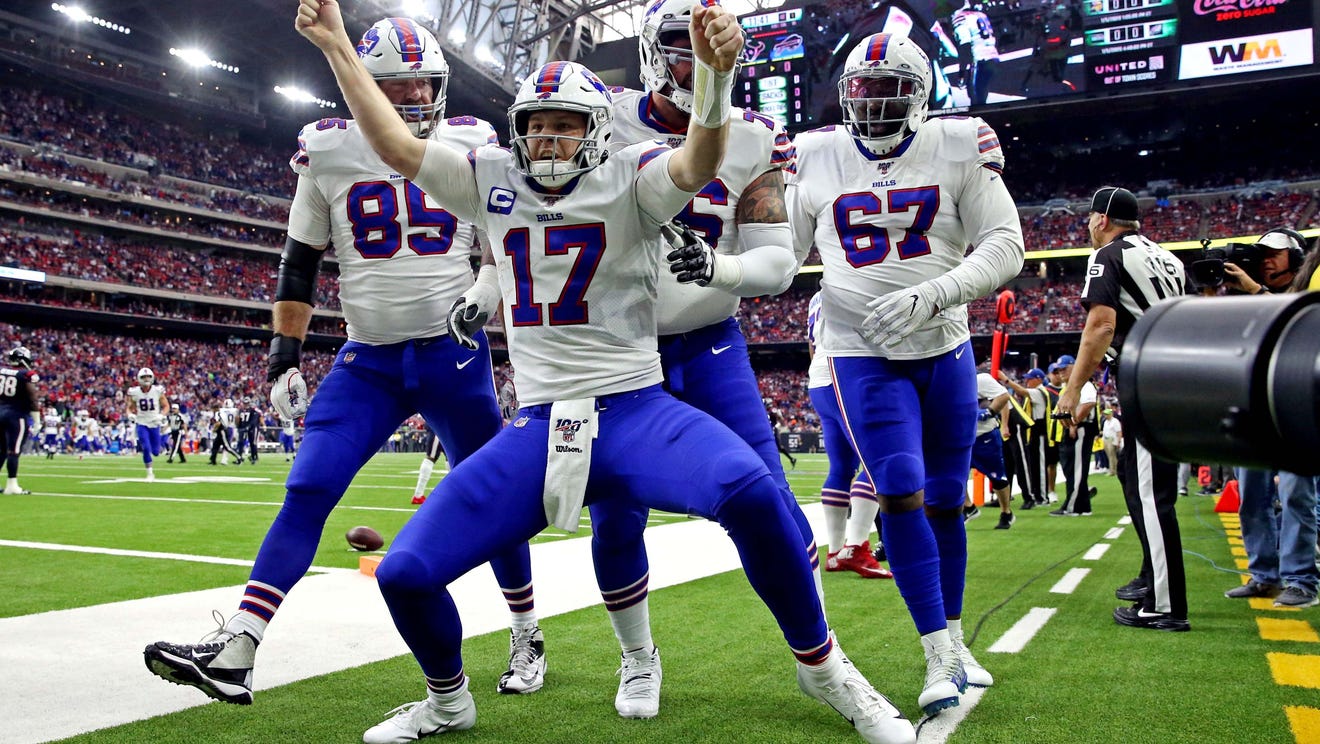 Kevin Jairaj/USA TODAY Sports
The Buffalo Bills show a lot of promise for the 2020 campaign. Coming off an impressive 10-6 regular season in 2019, Buffalo looks to avenge their heartbreaking playoff defeat at the hands of the Houston Texans. On offense, the addition of Stefon Diggs increased the prowess of an already solid receiving core. Buffalo's backfield will be a bit thinner this year with veteran Frank Gore leaving for New York, but Devin Singletary is looking to build on an above average rookie year. The Bills also address the offensive line by signing former Jet Brian Winters. They are making moves in the right direction and correctly building around franchise quarterback Josh Allen. 
Allen, age 24, already has playoff experience, and will be looking to have a breakout year with what could be a very high-powered offense. Shifting to the defensive side of the ball, the addition of Josh Norman at the cornerback position certainly will have a positive impact. Due to Tre'Davious White opting out because of coronavirus, Norman will to fill the All-Pro's shoes. Paired with safety Micha Hyde, these two could wreak havoc for opposing QBs.
Not to mention the impact second round pick defensive end A.J. Epenesa could have in the pass rush. It is also worth noting, Buffalo's Defense ranked in the top five last year in both Yards/game and points against. Between the high ceiling and potential of both the offense and the defense, the Buffalo Bills could be a genuine threat to knock off the Patriots. It could quite literally come down to a tie breaker to decide the division. Bills Mafia get your foldable tables ready.  
New York Jets, 2020 Predicted Record: 8-8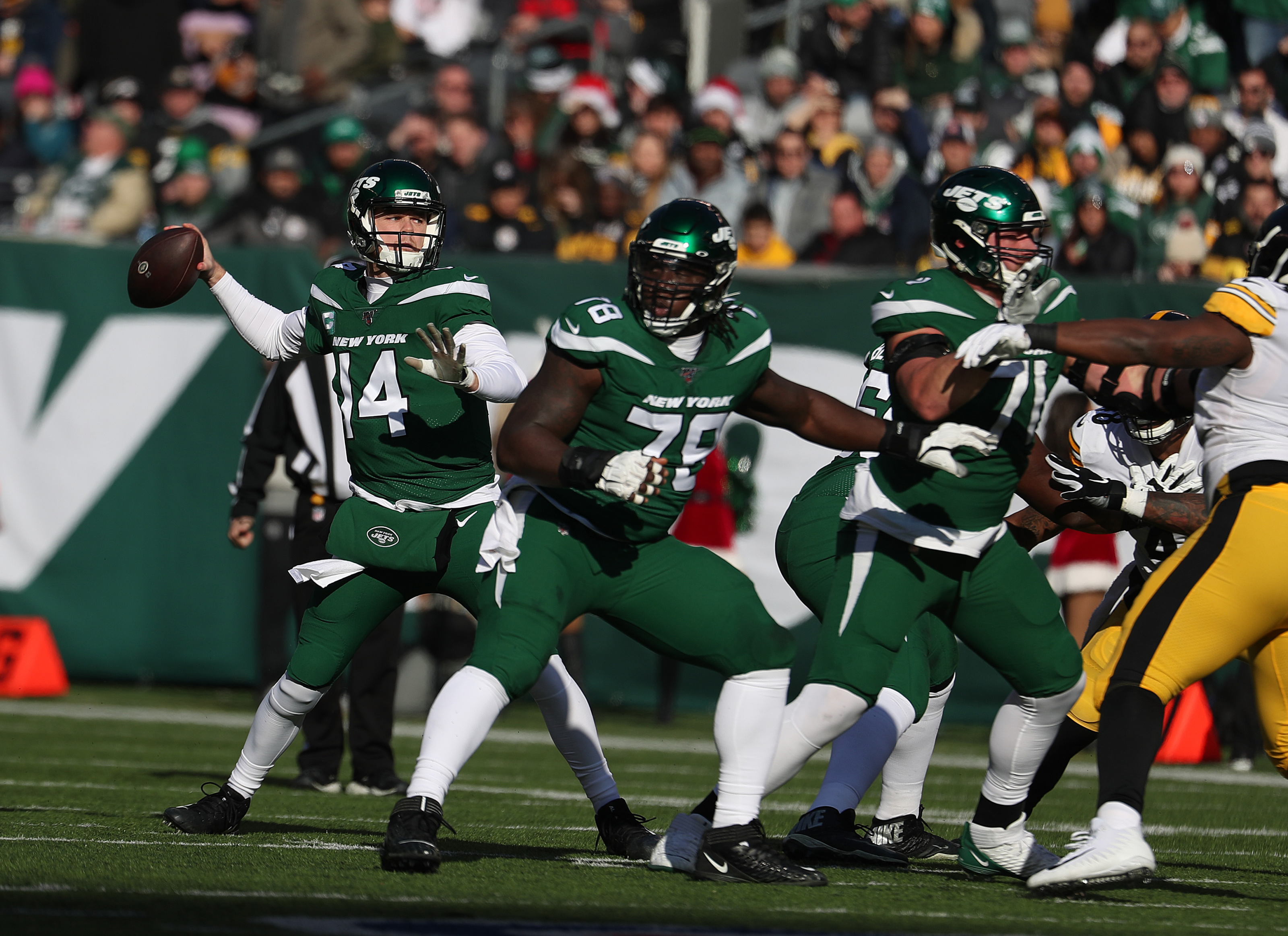 Al Bello/Getty Images
Jamal Adams is gone, I repeat, Jamal Adams is gone. The loss of their franchise cornerstone is a huge blow to a defense that is relatively solid year in and year out. Another big blow to gang green's D is linebacker C.J. Mosley opting out due to coronavirus. These spots are obviously not going to be easy to fill. The Jets drafted versatile safety Ashtyn Davis in the third round and have Marcus Maye and newcomer Bradley McDougald to take over the role of Adams.
Although a few big names won't take the field with the Jets in 2020, the Jets do have a deep linebacking core consisting of Jordan Jenkins, Avery Williamson, Blake Cashman, Neville Hewitt, Terell Basham, and James Burgess. In the trenches, Quinnen Williams is looking to have a much better season then his lack luster, injury riddled rookie season. The cornerback position is still very shaky for New York, but the additions of Colts CBs Quincy Wilson and Pierre Desir should help. Defensive coordinator Gregg Williams will have another year with most of the roster under his belt, which won't hurt the cause either. 
Slinging Sammy Darnold should progress nicely in his third year in the NFL due to the fact he finally doesn't have to learn an entirely new offense for the first time in his career. Le'Veon Bell is on a mission after his shoddy performance last season. Gang Green also acquired future hall of fame RB Frank Gore to not only help Bell as a mentor but with his workload, as well. Gore can also serve as a mentor to fourth round pick LaMichal Perine. The OL and wide receiving core was also strengthened this offseason adding the likes of WR's Chris Hogan and Denzel Mims and offensive lineman Greg Van Roten, Mekhi Becton, George Fant, and Connor McGovern. McGovern and Van Roten are very disciplined offensive linemen, having only taken three penalties combined last season. I don't think the Jets have the caliber to take the division just yet, but this is definitely a team on the rise under the leadership of general manager Joe Douglas. Jets fans… Jet up! 
Miami Dolphins, Predicted 2020 Record: 6-10
Joel Auerbach/Associated Press
Is Ryan Fitzpatrick the savior? No. However, Fitzmagic is the mentor for Tua Tagovailoa, the QB who could be the savior. I believe Fitz will be starting come week one, but after that, the starting QB position is subject to change. The Dolphins chose four offensive linemen with their eleven draft picks this year. Austin Jackson and Robert Hunt could start week one which is a big deal to a team that is in dire need of a sturdy OL if they want to be competitive. 
The Dolphins acquired Jordan Howard and Matt Breida this offseason and I would not be surprised if their run game took the league by storm. The addition of Kyle Van Noy and Bryon Jones is a humongous bolster to their defense which ranked last in points against last season. DE Shaq Lawson is another good add on to the Fins defensive line. I don't see the Dolphins doing too much damage in this transition year but look for them to have a huge say in who wins the already tight AFC East with the six divisional games they play.  
Louie Pasculli can be reached at louis.pasculli@student.shu.edu.