Meet the DJs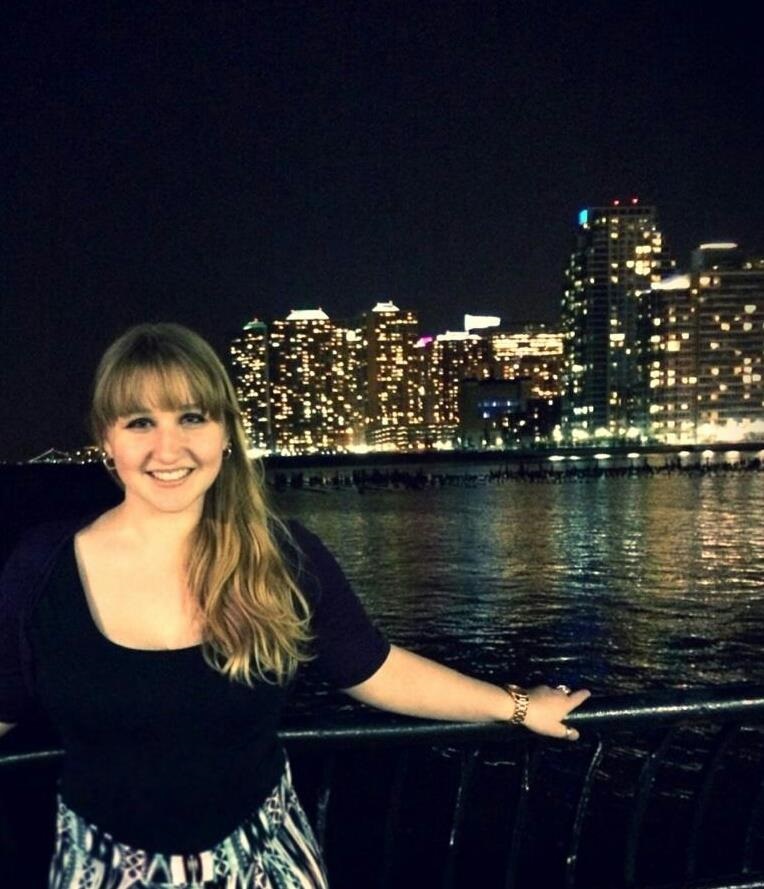 DJ Name: Erica, Station Manager
Hometown: Old Bridge, NJ
Favorite Bands: Nine Inch Nails, Alice in Chains, Deftones, Tool, System of a Down, Motorhead, Korn, and Radiohead.
Favorite WSOU Experience: Introducing The Misfits on stage and being thanked by Jerry Only.
About: I'm a junior Public Relations major at Seton Hall University. I am currently a daytime DJ and Station Manager of WSOU. My favorite genre of music is hard rock and alternative, and I cohost Streamlined on Monday nights from 10 to midnight.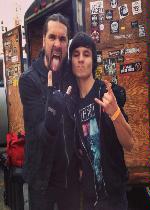 DJ Name: Steve, Programming Director
Hometown: Matawan, NJ
Favorite Bands: System of a Down, Trivium, Job For A Cowboy, Despised Icon, The Black Dahlia Murder, Cannibal Corpse, Lamb of God, Iron Maiden, Between the Buried and Me, Suffocation, Cattle Decapitation
Favorite WSOU Experience: Going to New England Metal and Hardcore Festival my freshman year and getting to do my first interview as well as a lot more that weekend.
Hobbies: Playing drums, screaming into a microphone, listening to music, going to concerts, playing video games.
About Me: I am the Program Director here at WSOU as well as a current sophomore as Seton Hall. I DJ Friday's 4-8 PM over the summer. WSOU was the main reason I came to school here because as a listener of the station my entire life it has been a dream of mine. I started getting into heavier music at a young age; System of a Down actually got me into all of it when Toxicity came out. I was 7 years old. Bands like Iron Maiden really got me more into metal then I instantly fell in love with Death Metal, Grindcore, Black Metal, Thrash Metal, Hardcore, etc. As cliché as it is, music is my life and most people find it hard to believe I listen to some of the stuff that I do.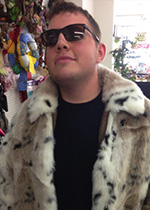 DJ Name: Stetzosonic, Staff Representative
Hometown: Millington, NJ
Favorite bands: System of a Down, Nine Inch Nails, Sonic Youth, Against Me!, Arctic Monkeys, Dads, Title Fight
Hobbies: DJing at WSOU, playing guitar, going to concerts, being punk rock and starting trouble.
Favorite WSOU Experience would be going to the CMJ Music Marathon with a bunch of staff members from WSOU. We were able to go to a bunch of panel events and concerts all throughout NYC which was a great experience. We also got lost in Brooklyn which was an adventure.
About me: I like long walks on the beach and rock music. I've been a part of WSOU since the summer of 2012 and now DJ two specialty shows. You can hear me every Wednesday from 10-midnight on 90's at Night and Sunday from 8-11PM on The Campus Buzz. I play a mean air guitar and am known to be a rising rock star who uses the word "swag" more than I should.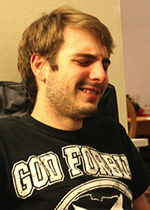 DJ Name: Tommy 2 Tone, Music Director
Hometown: Hamilton, NJ
Favorite bands: Andrew Jackson Jihad, Bomb the Music Industry, HORSE the Band, Mastodon Neurosis, Minor Threat
About: I'm a Psych major that loves metal and awful punk music. Aside from that I like videogames, skateboarding and watching movies for 10 hours a day. WSOU is the realest and the dopest place on campus or anywhere else.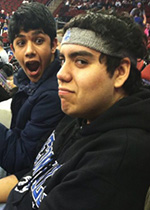 DJ Name: The Adambomb, Tech Ops Director
Hometown: Clifton, NJ
Favorite bands: A Day To Remember, Bring Me The Horizon, Touche Amore, letlive., Rise Against, Trivium, Slipknot, System of a Down, Pearl Jam, Queens of the Stone Age, Against Me, Nekrogoblikon, KoRn, Tool, At the Drive In
Hobbies: Beating you at monopoly, pretending to be an adult, tripping on my own feet, being loud, talking fast, going to shows, getting Chipotle, complaining about the Jets, playing your requests.
Favorite WSOU Experiences: Becoming a DJ. Hearing my own voice on the radio. Making production spots for days. Becoming Tech Ops Director. Going to Nebraska to call a Seton Hall Men's Basketball game. Going to a countless amount of shows. Tripling my music library.
About me: I am loud, I love to play requests. I am open to almost all music, but I have a soft spot for songs I can sing/scream along to.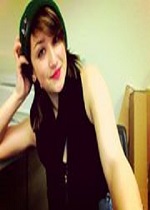 DJ Name: Caroline (Carol), News Director
Hometown: Staten Island , NY
Favorite Bands: The Misfits, Volbeat, The Ramones, Asking Alexandria, Pearl Jam Underoath, Rise Against, The Devil Wears Prada , letlive. , The Word Alive, We Came As Romans, Iron & Wine, The Kooks , Dry the River, Bon Iver, The Neighbourhood, Noah Gundersen, The Killers, Junip, Alt-J, Vampire Weekend , Death Cab for Cutie…
About me:Diplomacy with Russian & Chinese major… I like traveling, taking pictures, and snowboarding and basically all outdoor activities. I've been a part of WSOU since freshman year and am now the News Director. I DJ the Campus Buzz every Sunday night from 8-11pm playing the best in indie and alternative rock.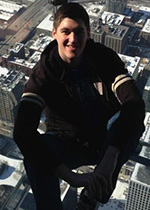 DJ Name: Clayton, Sports Director
Hometown: Port Jefferson, NY
Favorite bands: AC/DC, Aerosmith, Austrian Death Machine, Between the Buried and Me, Black Sabbath, Blink-182, Dropkick Murphys, Flogging Molly, Foo Fighters, Killswitch Engage, The Offspring, Pantera, Queen, Rolling Stones, The Who
Hobbies: Being behind the mic at WSOU, going to the beach, Baseball, Writing about sports, Movies, Swimming,Tennis, Sailing, Theatre, Going to Mets games.
Favorite WSOU Experiences: 1) Going to Malibu with Len Zeppelin over Thanksgiving (We met Jerry Rice!) and going to Tampa with Brendan Borthwick and covering the MLB Draft with Vince Coughlin.
About me: I'm a junior studying journalism at Seton Hall and am currently the Sports Director for WSOU. I am hoping to go into sports journalism or broadcasting, and WSOU is a great outlet for me to do so. I actually came to SHU for the radio station and the amount on-air experience and opportunities I have gotten has far exceeded my expectations. I have always been a big classic rock fan-I have my dad to thank for that-but metal has grown on me since working at WSOU. Besides the station, I write online for several websites, mostly about the Mets and enjoy playing baseball, tennis, swimming and sailing. Growing up on Long Island within walking distance of the water, I try to be at the beach whenever possible.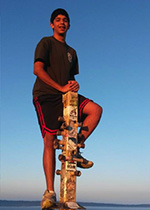 DJ Name: Rohit, Promotions Director
Hometown: Fremont, CA
Favorite bands: Queens of the Stone Age, Lamb of God, Amon Amarth, Children of Bodom, The Ocean, Nile, and Ayreon
Hobbies: Listening to music,Watching sports, playing sports and pretending to know what I'm doing
Favorite WSOU Experience: Doing my first in studio interview with We Butter The Bread With Butter and traveling out of state for sports games.
About me: I am New Jersey transplant from California with the weirdest sports teams taste in the world(Go Red Sox, Broncos, Sharks and Cavs!) I like about any type of metal and you can listen to me co-host Storming the Ramparts, calling a sports game or during my regular rotation shift!
DJ Name: Ryan
Hometown: Forked River, NJ
Favorite Artists: Eminem, Drake, The Game, Rick Ross, J.Cole, as well as System of a Down, E-Town Concrete and Flogging Molly
Hobbies: Running, Athlete for Seton Hall (Cross Country), listening to music, hanging out with teammates and friends, video games
Favorite WSOU Experience: All of the traveling experiences we get as sports broadcasters at SOU is truly an amazing opportunity and a blessing so I would say all of the trips I've gone on for men's and women's basketball for sure. Getting to be the host of What Chu Been Missin.'
About me: My name is Ryan, but teammates and friends call me Flan. I started out at WSOU as an inspiring sports broadcaster and my experiences here learning about the music industry and what goes into it has been an amazing experience. Being a staff member here at WSOU has been one of, if not the best thing to ever happen in my life and I wouldn't trade it for anything. The friends and fun I've had here could never be replaced. If you're looking for a life changing experience, than this radio station is the place for you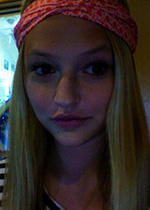 DJ Name: Jenna
Hometown: Scotch Plains, NJ
Favorite bands: A Day To Remember, Nirvana, The 1975, Deftones, Conditions, The Killers, Led Zeppelin
Hobbies: Writing, going to concerts, running, and anything related to sharks!
Favorite WSOU Experience: Being sent to the Alpha Boys Orphanage in Kingston, Jamaica as a news correspondent for WSOU.
About: My name is Jenna, and I've been working at WSOU since I transferred to Seton Hall my sophomore year. I'm studying journalism and enjoying every second of it. Working at WSOU has been one of the greatest things I've done in college!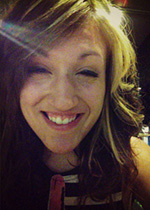 DJ Name: Rebecca
Hometown: Vernon, NJ
Favorite bands: Say Anything, Rolling Stones, Motley Crue, Lamb of God, Volbeat, Lacuna Coil, Life of Agony
Hobbies: Skiing, longboarding, playing my saxophone
Favorite WSOU Experience: Having sleepovers at the station and waking up to bagels from Frank and Mr. Maben, our Chief Engineer and General Manager
About me: I'm from Northern Jersey and WSOU has truly become my home away from home. The music, the people, even the station itself are the highlight of my college career and I wouldn't want it any other way. I can't believe how much I've learned and experienced in only two years here. Currently I am Assistant Music Director, co-host of specialty shows Street Patrol and New Music Fridays, and a DJ for a regular rotation shift.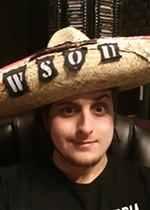 DJ Name: Mike
Hometown: Huntington, NY
Favorite bands: Avenged Sevenfold, Slipknot, Tool, Trivium, Nine Inch Nails, A Day to Remember, Nirvana.
Hobbies: Music, going to concerts, film, video games, having fun, DJing at WSOU!
Favorite WSOU Experience: Either the 65th Anniversary Dinner or getting to meet Killswitch Engage before their show with Lamb of God, awesome night.
About me: Broadcasting major at Seton Hall, film junkie, bass player and music lover. When I found out that Seton Hall had a metal station I knew I had to check it out. Being a part of WSOU is amazing and I have met so many awesome people here.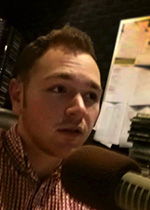 DJ Name: Pete (on occasion: Poseidon Pete)
Hometown: Frelinghuysen, NJ (currently in Roxbury, NJ)
Favorite bands: The Who, Led Zeppelin, Mastodon, Judas Priest, Queens of the Stone Age, Pink Floyd, Iron Maiden, Metallica, Black Sabbath, Lynyrd Skynyrd.
Hobbies: Making sweet designs for WSOU merchandise
Favorite WSOU Experience: Hangin' out at the station with the buds, repp'n at shows, car parties, and eating my weight in food at Topps Diner in Harrison.
About: I grew up a bumpkin from the back woods of north-western Jersey where I was raised on classic rock and cheap beer. Today I work at 'SOU with promotions making bangin' merch for you and your crew. I'm a Graphic Design and Advertising major so promo is my game - it's all about the show.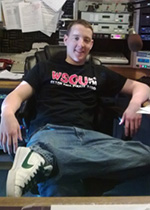 DJ Name: Dylan
Hometown: West Babylon, NY
Favorite bands: Deep Purple, Aerosmith, Black Sabbath, AC/DC, ZZ Top, Alice Cooper, Kyuss, Judas Priest, The Sword, Iron Maiden, Metallica, Trivium, Budgie, Orchid
Hobbies: Watching classic movies and playing video games with friends.
Favorite WSOU Experience: Being photoshopped onto Beavis and Butt-head for my staff member of the month picture and becoming the new host of Blurred Visions.
About: I have born and raised on Long Island and I just love rock and roll music! I'm a political science and history, so I'm a DJ for the fun of it and WSOU without a doubt the thing I love most about SHU.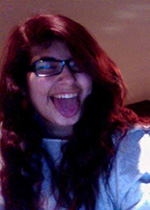 DJ Name: Trisha
Hometown: Montville, NJ
F avorite bands: A Day to Remember, Senses Fail, Circa Survive, Suicide Silence, Underoath, Brand New, letlive., Miss May I, Of Mice & Men, The Acacia Strain.
Hobbies: Pretending to know what I'm doing, procrastinating important things, yelling at unnecessary times, getting tattoos when I'm not suppose to, and of course hanging out here at SOU.
Favorite WSOU Experience: My favorite experience here at WSOU was when I went to Skate & Surf. It was so much fun, and even though the weather was awful, my girl Erin made it an awesome experience because she is the reason I met Austin Carlile (singer for Of Mice & Men). Getting things like that to happen is just the coolest experience ever. ~Dreams Come True Here At WSOU~
About: I co-host Under the Stars with Erin, and that's where we get in touch with our feels and cry a lot (but not really). I enjoy eating burritos more than any human should. I'm a frequent sleeper in the classroom, because that's what the commuting life has done to me. Being a part of WSOU isn't like any other organization here on campus, lifelong friendships are made here, and all of my favorite memories so far here at college have happened here at WSOU.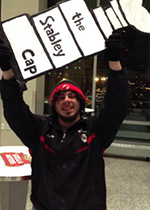 DJ Name: Anthony
Hometown: Dumont, NJ
Favorite bands: Airbourne, Psychostick, The Toasters, The Tony Danza Tap Dance Extravaganza, Waking the Cadaver
Hobbies: Playing sports, going to Devils and Pirates games at the Rock, learning the guitar, and reading.
Favorite WSOU Experience: 1. Going to the Starland Ballroom for a Between the Buried and Me show while moshing with Scuba Steve, Rohit, and Clayton. 2. Going to Chicago for the first time with Chris Paizis for a men's basketball game. 3. Representing WSOU for a Devils game for the first time. My hair was given the seal of approval by all-time great, Jaromir Jagr.
About me: If you ask other staff members at the station, they'll say the same thing: WSOU is the reason why I chose to attend Seton Hall University. Whether it's calling a game for the Pirates, or DJ-ing in the studio, there is nothing better than turning on the mic and going on the airwaves. I am also very fortunate to be surrounded by such a great staff.

DJ Name: The Big Red Machine
Hometown: Cranford, NJ
Favorite Bands: Dream Theater, Metallica, Dropkick Murphys, Dead Kennedys, Black Flag, Queens of the Stone Age, and Them Crooked Vultures.
Hobbies: Wrestling, acting, writing, drumming, video games, listening to music, and watching movies.
Favorite WSOU Experience: The first overnight DJ shift. Sure it was late at night, but the joy of putting on music for fellow metal heads is indescribable.I was so satisfied with the shift that I didn't mind walking out at 6 am to meet the sunrise.
About: Known in the ring as simply Kane, the Big Red Machine is a force to be reckoned with. His strength and wits make him the ultimate opponent. Allegedly the long lost brother of the Undertaker, his legacy and history are a spectacle to behold. To this day, the Big Red Machine still dominates. When you tune in and hear some loud music, only one thing will come to mind: "It's Kane, the Big Red Machine!"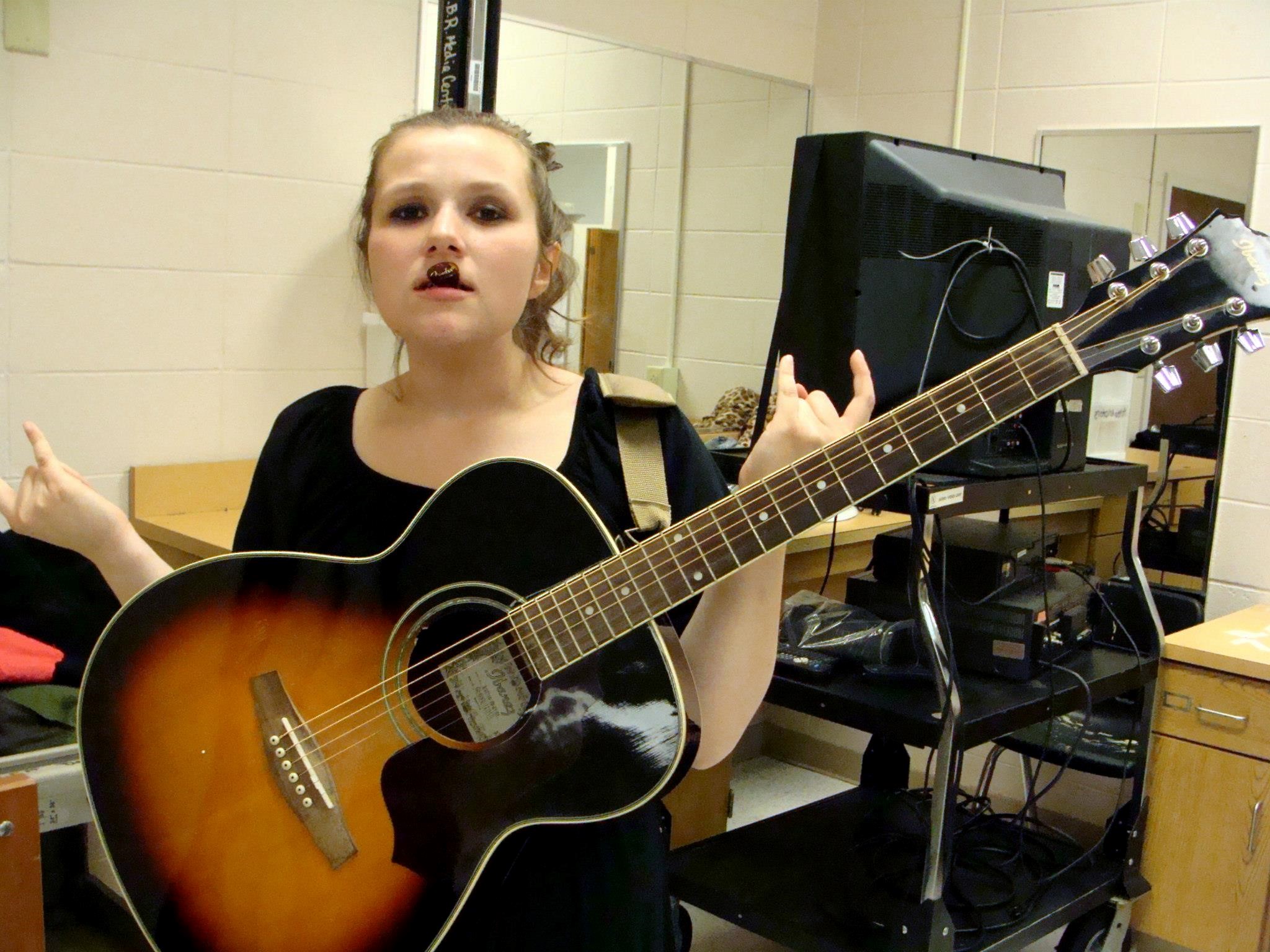 DJ Name: Mothra
Hometown: Union Beach, NJ
Favorite Bands:YOB, The Sword, Orange Goblin, Primus, Alkaline Trio, Against Me, Streetlight Manifesto, Nirvana
Hobbies: Singing, Guitar, Reading, Sims, Reddit
Favorite WSOU Experience: Chillin'; at Blurred Visions with my favorite role models Dylan and Nick
About: I'm currently a freshmen at Seton Hall, and while in high school one of my big dreams was to become a DJ at the station. I would listen to WSOU nearly every day traveling from my little shore town down 35 to the one and only Red Bank NJ. Hearing the DJs on air and even news people encouraged me even further to go for my dream. I';m really pumped to be getting my full DJ clearance at WSOU and can't wait to have some more awesome times.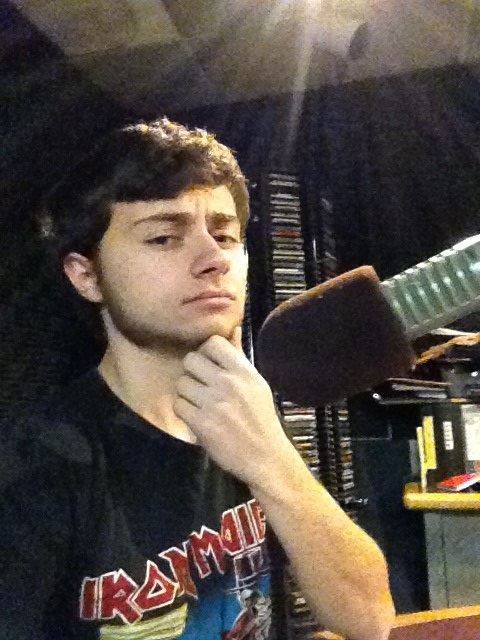 DJ Name:Cosmos
Hometown: Basking Ridge NJ
Favorite bands: Type O Negative, System of a Down, Rainbow, Avenged Sevenfold, Black Sabbath, A Day to Remember, Dio, Iron Maiden, Rush
Hobbies: Reading the news, reddit, watching TV, chilling out listening to music
Favorite WSOU Experience: The first time I went on air as a newscaster Tom the Tank made me put on the WSOU sombrero
About: My Mom was a DJ here on WSOU when she was in college so I grew up hearing the name. Coming from a radio family, it has been like a rebirth rocking out here at the station. I'm just a short Italian guy from Jersey who found his home here playing music that scares the unworthy. I fit right in here, and it was definitely the community I was looking for in my transition to college.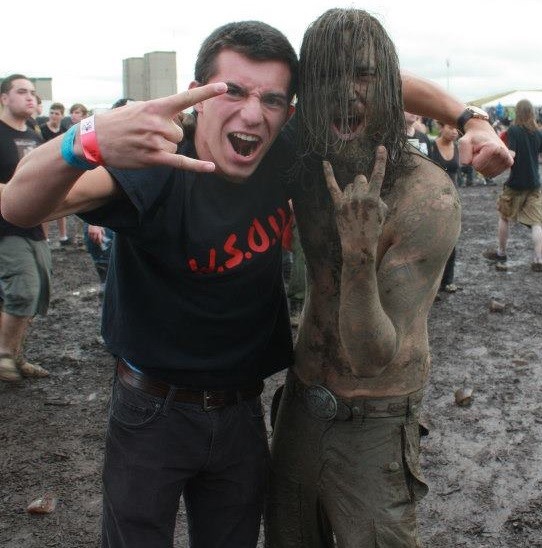 DJ Name: The Dylan Escape Plan
Hometown: Maplewood, NJ
Favorite Bands: The Dillinger Escape Plan (obviously), Meshuggah, Atheist, Death, Gorguts, Obscura, Cattle Decapitation, Death Grips, Gojira, A Life Once Lost, The Faceless, The Black Dahlia Murder
Favorite WSOU Experience: Roadtripping up to Toronto with Katie, Yo Gabby Gabby, Erin, and Kayla to cover the Heavy TO festival. I've never felt more metal than I did while interviewing Joe from Gojira covered in mud. I also got a Hannukah card from a listener once, which ruled.
Hobbies: Cracking skulls on the rugby field, playing drums, listening to black metal while wearing a suit, watching hockey (Go Rangers!!!)
About Me: I love metal. I love radio. And man, do I love WSOU.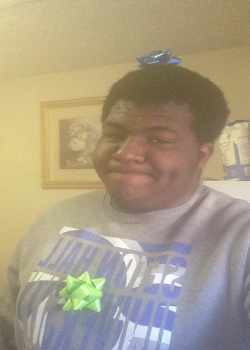 DJ Name: Worldwide
Hometown: Nanuet, NY
Favorite Bands: SevenDust, Maximum The Hormone, E-Town Concrete , The Tony Danza Tap Dance Extravaganza. (As well as) Kanye West, Action Bronson, Riff Raff, and Odd Future.
Favorite WSOU Experience: Going to my first concert was awesome. I also just love the reactions to my news cast in general.
Hobbies: Video Games are life , Scratching on turntables for fun, going to Home Depot and sizing up toilets, putting 2 dollar price tags on items in the dollar store.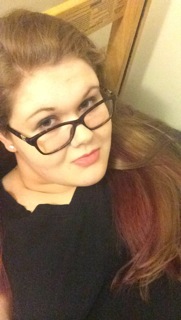 DJ Name:
Holly
Hometown: Bridgewater, NJ
Favorite Bands: Disturbed, A Day to Remember, Simple Plan, Despised Icon, Bullet for my Valentine, Def Leppard & Journey
Favorite WSOU Experience: Meeting Machine Head at Irving Plaza. Getting to talk to Dave McClaine and Phil Demmel was insane (and they were so nice!) Seeing them play a 2 1/2 hour set was the best show I've ever been to.
Hobbies: Writing, singing, driving & being an overall nerd.
About: A Broadcast major and self proclaimed metal head. Addicted to music. I fell in love with heavier music at an early age; the first song I knew the lyrics to was Metallica's Enter Sandman. One of my earliest memories was playing Ozzy Osbourne's Crazy Train for my friends in elementary school. I'd like to thank my mom for playing Disturbed for me in 6th grade, it was the first time I can remember knowing music had to be a part of my life. Being at WSOU allows me to love music and turn it into a career.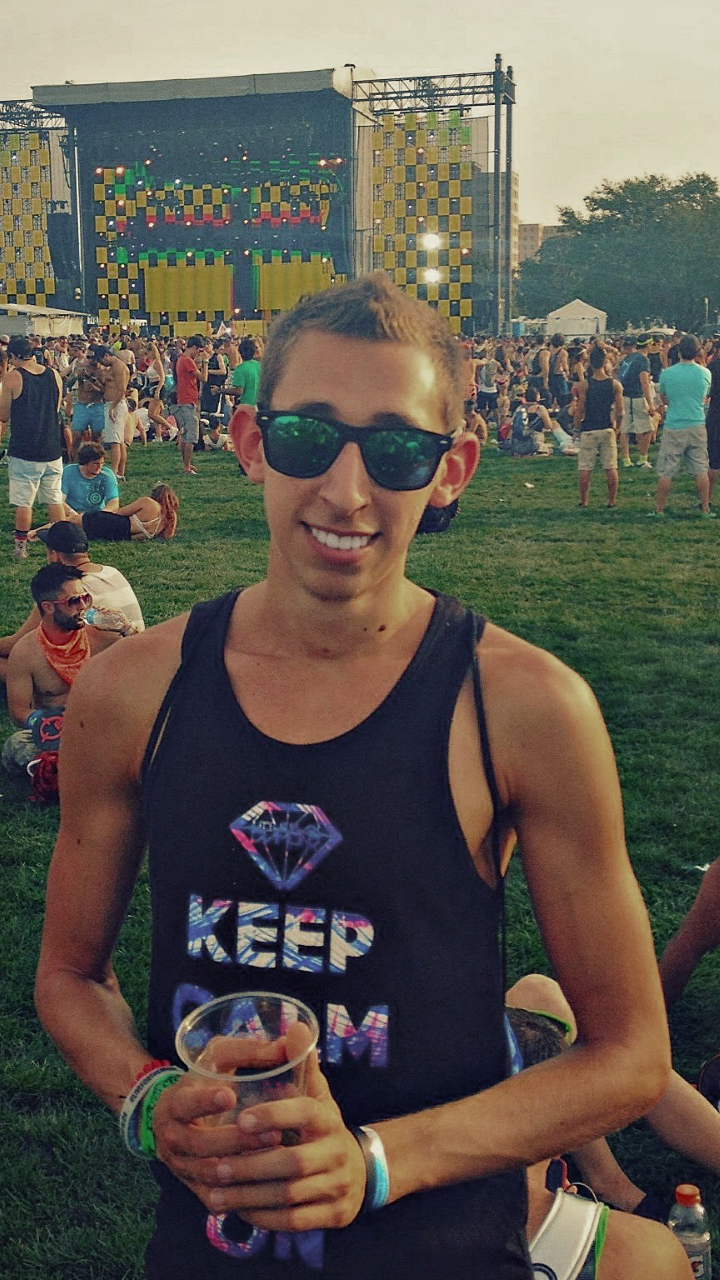 DJ Name: Tim
Hometown: Vernon, NJ
Favorite Bands: Dropkick Murphys, Flogging Molly, The Gaslight Anthem, Volbeat, Wovenwar, System of a Down (And outside of WSOU, No Doubt and Kaskade)
Favorite WSOU Experience: I really enjoyed the journey to becoming a DJ... APing for KeviVedder and AlyCat talking to Jenna about Duck Dynasty, crashing Carissa and Pete's morning show, news casting for Cecelia, getting a crash course on Prophet from Tom during my summer overnights... so many great moments.
Hobbies: Writing for a music blog, discovering new music, binge watching Netflix, being a slave to my job and going to the local watering hole with amigos.
About Me: I'm a radio broadcasting major and graphic design minor. I've loved listening to the radio and music in general from a young age, so I was lucky enough to stumble upon WSOU my freshman year. As a Top 40/EDM type of guy, WSOU has opened me up to a whole new world of music. It's not only been a fun opportunity but a great learning experience as well. From interacting with callers, doing giveaways, writing and reporting news casts and being an on-air DJ, I've been able to wear many different hats, and wherever I go I'll always have WSOU to thank for giving me a starting platform and allowing me to follow my passion.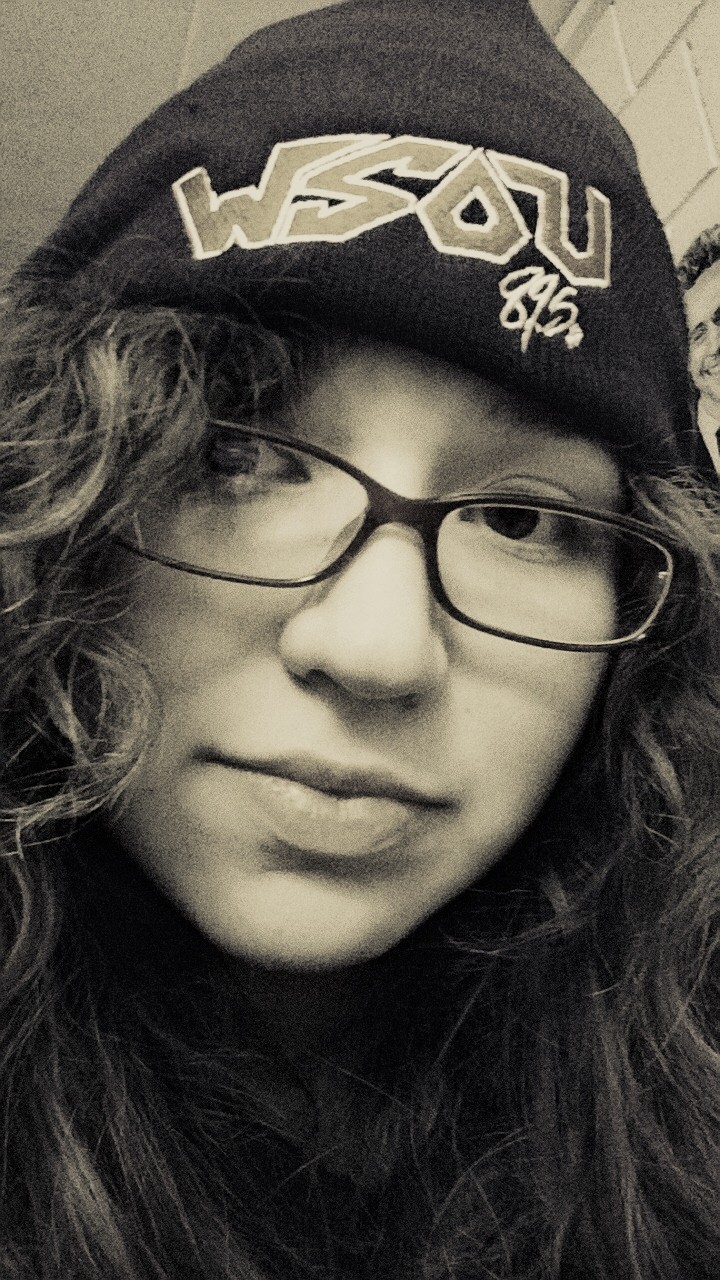 DJ Name:
Kreature Kate (Katie)
Hometown: Bloomfield, NJ
Favorite Bands: A Day to Remember, Senses Fail, Thank You Scientist, Against Me!, Say Anything, The Used, and La Dispute.
Favorite WSOU Experience: Co-hosting Under the Stars with Trisha and Sean(dog).
Hobbies: Writing, reading, collecting vinyl, watching Netflix, and playing The Sims.
About Me: I am an assistant news director and a journalism major. I have found a home in the corner of campus that is WSOU. I fell in love with the station my first year of high school when a former friend and I heard ADTR playing on 89.5 Fm and well, the rest is history.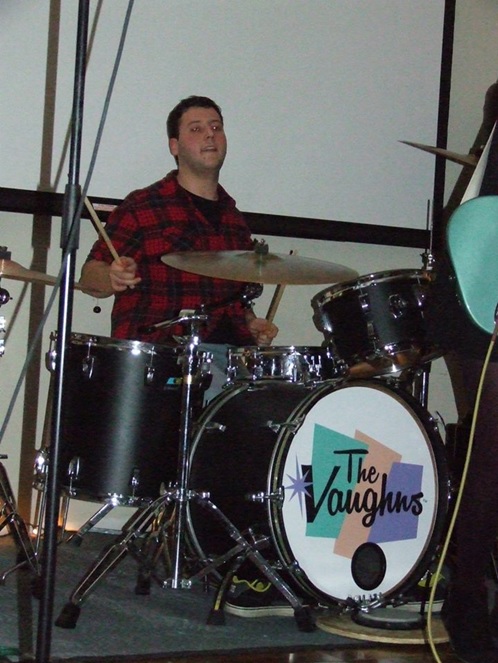 DJ Name: DJ 2Ply (Ryan)
Hometown: Springfield, NJ
Favorite Bands: Silverstein, Circa Survive, Saosin, Chevelle, Incubus, Enter Shikari, Led Zeppelin, Black
Sabbath, Unknown Mortal Orchestra, Fleet Foxes, Dave Matthews Band.
Hobbies: Music, concerts, traveling
About Me: I play drums in a band called The Vaughns and I play guitar on the side. I love to travel and try to go
somewhere every year. Sometimes I DJ at WSOU which happens to be my favorite part of Seton Hall. I'm sure most people at the station would agree. WSOU is life.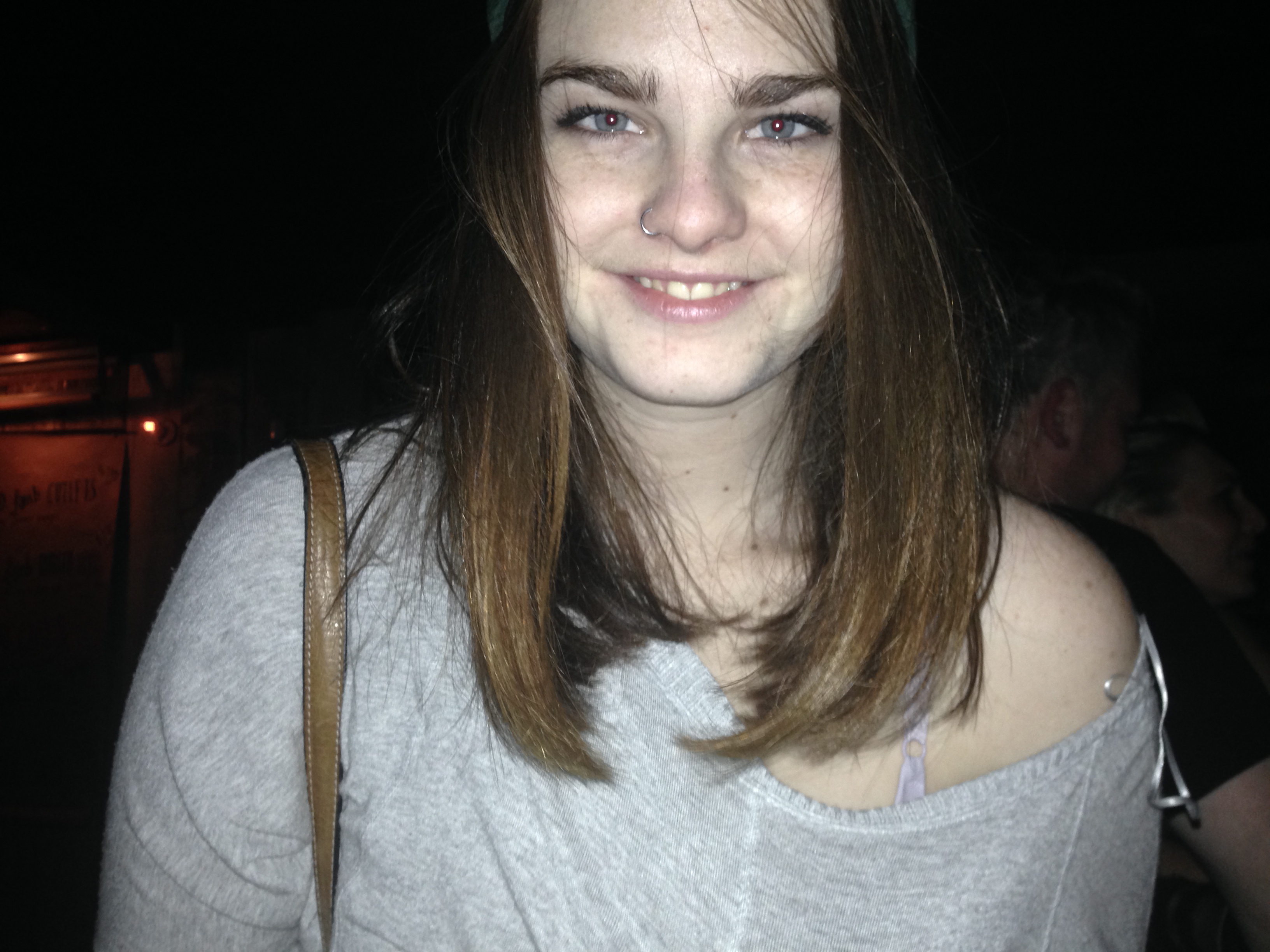 DJ Name: Luce/Loose Cannon

Hometown: Canberra, Australia (currently living in Manhattan, NYC)
Favorite Bands: Parkway Drive, Mars Volta, Bon Iver, Bombay Bicycle Club, The Smiths, Violent Soho, Against Me, ACDC (homeland pride), Van Morrison, Arctic Monkeys, Purity Ring, Glass Animals, The XX, Sticky Fingers, Chet Faker, Cloud Control, Weezer, Father John Misty, Dr Dog, Blues Traveller, Black Sabbath and I probably lost you at Bon Iver so I'll stop there.
Favorite WSOU Experience: Standing in the crowd at Warped Tour and having this huge guy with a million tattoos and enough facial hair to hide a small country tell me i had the prettiest accent he'd ever heard and that he'd stopped turning WSOU down during the news breaks and now listened when it came on because of me. \m/
About: I'm a Sophomore studying a Bachelor of Science and double majoring in International Relations//Diplomacy and in Public Relations, with two minors in Journalism and in Asian Studies, here at Seton Hall University. I'm one of the three Specialty Hosts for Campus Buzz, Sundays 8-11pm, and I'm also a newscaster - think Veronica Corningstone but 6ft tall and Australian.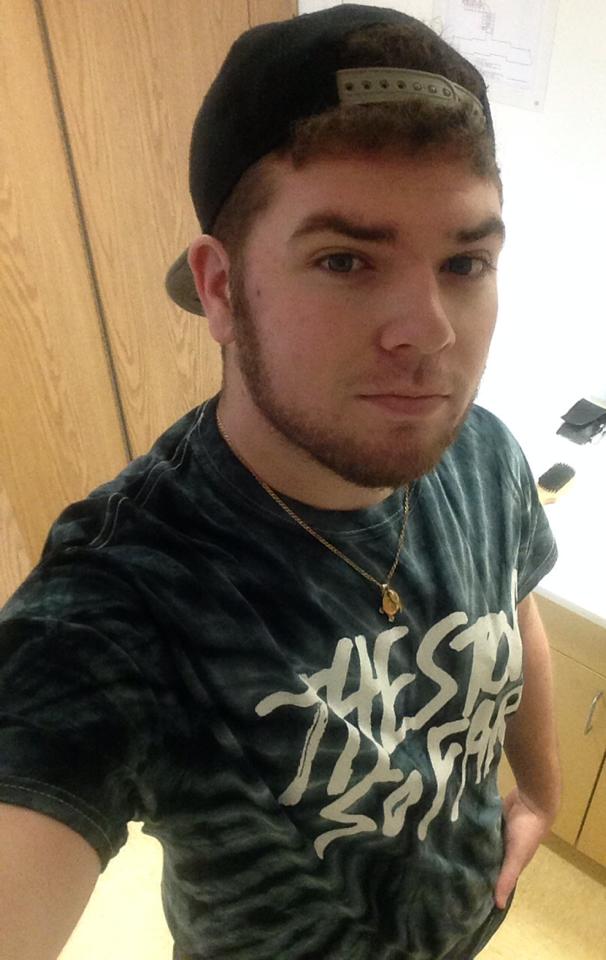 DJ Name:
Nick
Home Town: Cranford, NJ

Favorite Bands: Lamb of God, Slayer, Beartooth, Of Mice &Men, Motley Crue, Bring Me the Horizon, Hatebreed, The Color Morale, August Burns Red, Born of Osiris, Slipknot, Like Moths to Flames, Asking Alexandria, Fit For a King, Amidst the Graves Demons.
Hobbies: Playing drums, headbanging, discovering music, trying to be funny as often as humanly possible, being extremely obsessed with RiFF RAFF for a reasons I don't understand.
Favorite WSOU Experience: Interviewing Chris Motionless from Motionless in White in the studio. I love the band and got to have a great in depth 45 minute interview with him. After the interview he told me it was the best interview he ever did! Also meeting some of the nicest people in the world and getting to go to so many cool shows.
About Me: My name is Nick and I've been working at WSOU since the very first day of my freshman year. I've listened to the station since I was a little kid and always wanted to work here so this is a dream come true. Music is my life and I listen to every style of music but metal has always been my favorite and I love that I get to share my favorite music with everyone over the air. I've been one of the hosts of Out of Babylon since the winter of my freshman year and have had the pleasure of interviewing a ton of bands. WSOU is really dope. 
Name:
Sean
Hometown:
Hawthorne, NJ
Favorite bands:
Metallica, Avenged Sevenfold, A Day To Remember, Transit, This Wild Life and City And Colour
Favorite WSOU experience(s):
Getting my first interview with Joe from Transit, meeting listeners at shows and of course being on the radio.
About:
  I am a senior broadcasting major at SHU.  Along with being a regular rotation DJ, I co-host WSOU's specialty show Under The Stars Tuesday nights from 10 to midnight.  I'm also a musician outside of WSOU, playing guitar in a number of bands.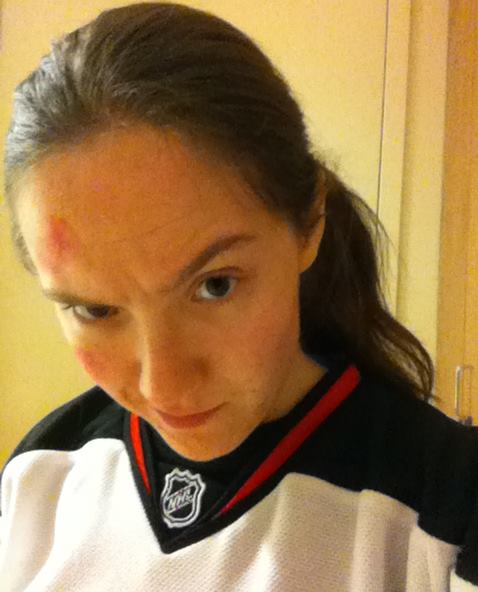 DJ: Metal Mel
Hometown: Philadelphia, PA
Favorite bands: Children of Bodom, Arkona, Iron Maiden, Megadeth, Kreator, Amon Amarth, Nirvana, Iced Earth
Hobbies: Headbanging, drawing comics, sleeping, watching/playing hockey
Favorite WSOU experience: Getting recognized as "Metal Mel's Voice" by a cashier at a Wawa in Parsippany… and asked to pose with for a selfie.
About: I am a second-generation radio geek. My dad was a DJ at Philadelphia's own WFIL, and one of my earliest memories is throwing a massive tantrum because I thought "Daddy was trapped in the radio." Heavy metal was my first true love, and it has undoubtedly gone hand-in-hand with my Russian heritage in shaping my nihilistic outlook on life. I also have multiple ghastly hockey scars, and I am darn proud of them.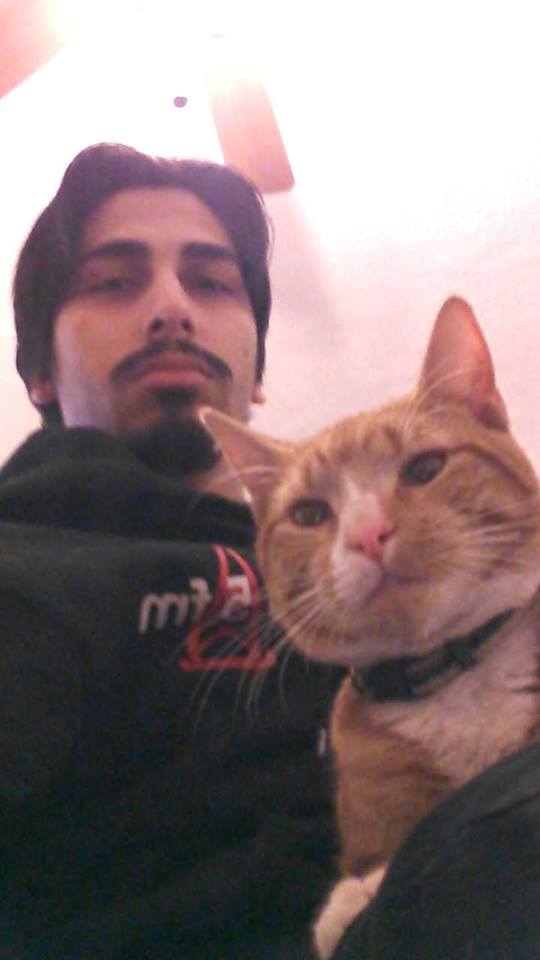 DJ Name:
Prateek
Hometown:
Jersey City, NJ
Favorite Bands:
Guns N' Roses, Led Zeppelin, Pink Floyd, Alice in Chains, Pearl Jam, The Police, Boston, The Eagles, Godsmack, cKy, Black Label Society, Stone Temple Pilots, Black Sabbath, Green Day, Mastodon, Motley Crue, Van Halen and many, many more!
Favorite WSOU Experience:
Going to a tattoo convention with Erica and Pete and getting passes that said "Press" on them which made it so we can bypass the line. That was really cool, and people knew we were from the radio and that just made everything rad. Also, getting to co-host "That Other 70s Show" with Pete and Rebecca. Being an AP for them and finally getting on the air and becoming a part of the show is a real trip and a very exciting experience. Not only is it fun, but I also get a chance to expand on my knowledge of 70s music.
Hobbies:
My hobbies include ping pong, and a-disco dance. It also includes playing guitar and recording music in general. Being edgy on a day-to-day basis and jamming with my band any chance we can get.
About Me:
I am just city boy raised in Jersey City and consider it my home. Aside from food, I have a real passion for music. I started playing guitar at the age of 13 and drums at the age of 17. It is something that has been a major part of my life and working at WSOU helps me keep that part because I am with likeminded people. I double major in Philosophy and broadcasting and when I am not trying to find the meaning of life, I DJ and play the best in Metal and Hard/Active Rock. I consider WSOU my second home and my co-workers, my second family. When I shave I look like a 12-year old boy.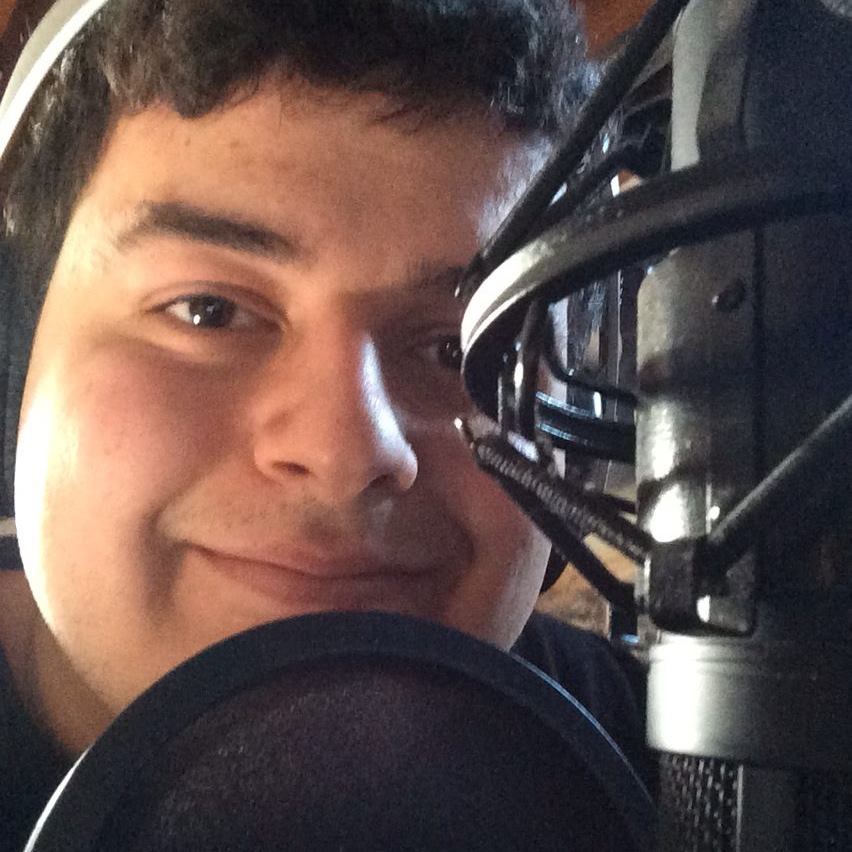 DJ Name: Orbs
Hometown: Belle Mead, NJ
Favorite Bands: Volbeat, Beartooth, August Burns Red, Rammstein, Icon for Hire
Favorite WSOU Experience: Hosting Out of Babylon
About Me: I'm a theatre major here at Seton Hall. I like talking and I like music, so it seems only natural that I joined WSOU my freshmen year here. Currently I have the honor of hosting the wonderful Out of Babylon on Friday nights from 10 to midnight along with Nick. It's been a fun couple years and I'm looking forward to more fun in the years to come!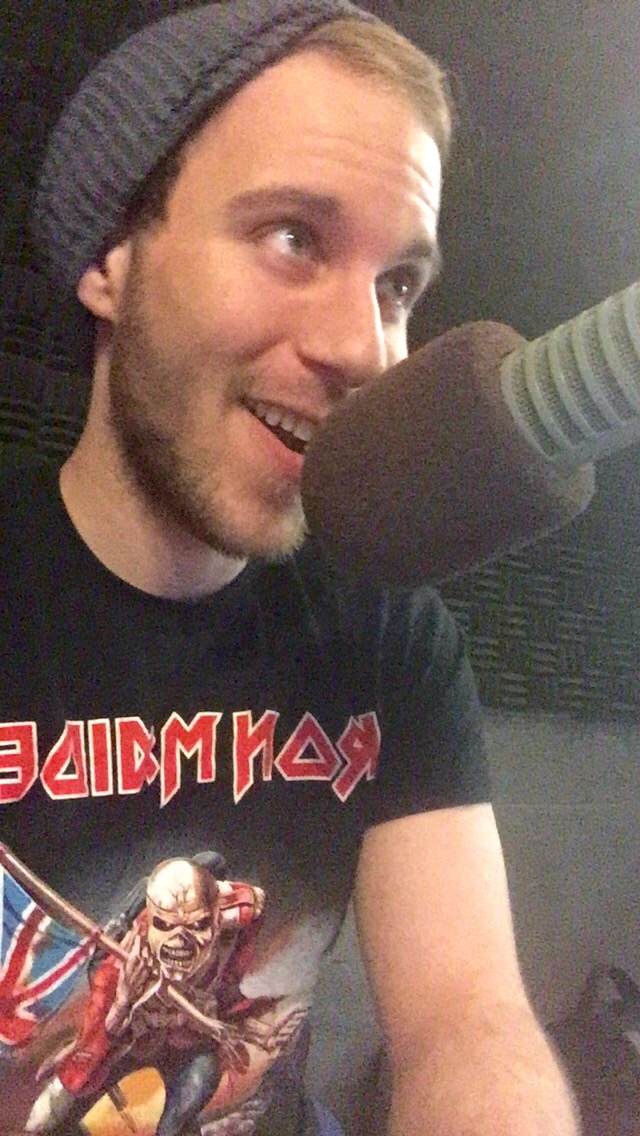 DJ Name:
Mike, a.k.a. Lil Bow Wow on occasion
Hometown:
Brick, NJ
Favorite Bands:
Black Sabbath, Ozzy Osbourne, Mastodon, Protest the Hero, Rage Against The Machine, Lamb of God, Pantera, Red Hot Chili Peppers, Iron Maiden, Megadeth, Tool
Favorite WSOU Experience: Seeing Children of Bodom and Death Angel at Irving Plaza with the 'SOU crew my freshman year. It was my first WSOU show and to this day it was one of the best concerts I've ever been to. That and interviewing Dave Lombardo.
Hobbies:
Headbanging, longboarding, playing guitar, bass, sax, and pretending I can drum.
About Me:
I'm a sophomore Public Relations major and Promo Assistant at the station. I also co-host Vintage 80s every Thursday night with Cosmos. I love going to shows and discovering bands I've never listened to before. WSOU is my home away from home and I wouldn't trade the experiences I've gained here for anything.